Want to get in contact with Anna?
Just try it. You'll receive €5,- try out credits.
Anna Anderson
Coaching/Training
I'm the ONE to have you challenge your limited beliefs, take action & get results faster.
Anna is available now
donwload the app to call now
My areas of expertise
Personal coaching: #Motivational speaker #motivation #mindset #softskills #Communication #Communication trainer #Personality Type #personaldevelopment #Lifestylechange #womensupportwomen #Coaching #Goalsetting #accountability #Momentum #Successcoach #Speakertraining #Stressmanagement #futureplanning #Lifestyle Strategy #Change and Transition #Women 40+
Business coaching: #motivation #mindset #Message #Momentum #Transition Strategist #Change & Transition #productivity #clarity #Authenticity #Alignment #Accountabiity #Women Entrepreneurs #Empowering Women #Email Writing #Presentation skills #Personality Types #Business Coaching
Consultancy: #Time management #Soft Skills Trainer #Strategy #support #Increase confidence #Mindset Management #Business development #Business Consultancy #Work From Home
Teaching: #Business English #Soft Skills Training #Presentations Skills #Business Writing #Sales Presentations #Personality Types #Communication #Strategy #Interculture Training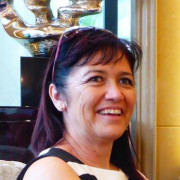 offline
€ 120.00 per hour
Anna Anderson
Coaching/Training
Waikato, New Zealand
Local time:
Anna is available now
my availability
| | | | | |
| --- | --- | --- | --- | --- |
| Sunday | | | | |
| Monday | | | | |
| Tuesday | | | | |
| Wednesday | 15:00 | - | 22:00 | (UTC+13) |
| Thursday | 15:00 | - | 22:00 | (UTC+13) |
| Friday | | | | |
| Saturday | | | | |
About me
Turn Your Age into Your Advantage. If you're ready to challenge the status quo, ready to disrupt your self-limiting beliefs and ready to work through the chaos that life and business create, then I want to work with you.

Kia ora. I'm Anna. I'm a Transition Strategist and I specialise in working with high energy, high achieving global women who are ready to invest in themselves and rediscover their purpose with renewed passion and energy. I help encore entrepreneurs, consultants and coaches, become more focused and more profitable by using mindset techniques, messaging and social media.

As a Coach, Speaker, Entrepreneur and Founder of two successful global businesses, I am committed to helping women entrepreneurs entering their encore years — just like you — create profitable businesses and fulfilling lifestyles using simple strategies rooted in real world business.
I'm the ONE to have you challenge your limited beliefs, take action & get results faster.
My areas of expertise
Personal coaching: #Motivational speaker #motivation #mindset #softskills #Communication #Communication trainer #Personality Type #personaldevelopment #Lifestylechange #womensupportwomen #Coaching #Goalsetting #accountability #Momentum #Successcoach #Speakertraining #Stressmanagement #futureplanning #Lifestyle Strategy #Change and Transition #Women 40+
Business coaching: #motivation #mindset #Message #Momentum #Transition Strategist #Change & Transition #productivity #clarity #Authenticity #Alignment #Accountabiity #Women Entrepreneurs #Empowering Women #Email Writing #Presentation skills #Personality Types #Business Coaching