Want to get in contact with Annie?
Just try it. You'll receive €5,- try out credits.
And the first minute is always free.
I'm the ONE from Dongen, Netherlands
Annie will be available in 16 hours 51 mins
donwload the app to call now
My areas of expertise
Beauty & Health: #beauty #schoonheidsspecialiste #anti-aging #Babor Beauty Spa Dongen #Babor #schoonheid #salon #huidvervetering #schoonheidsbehandeling #cosmetica #microneedling #microdermabrasie #wimperextensions #wimperlift #lash lift #acne #Gezicht #Body #huidanalyse #face #couperose #dagcreme #nachtcreme #reiniging #serum #ampul #oogcreme #masker #overnight mask #peeling #SeaCreation #ReVersive #HSR #Dr.Babor #Babor SPA #Skinoavage #Essential Care #Anti-aging sun #Man #vrouw #sugar #ontharen #Relax #ontspanning #makeup
Babor #Babor #huidverbetering #beauty #schoonheidsbehandeling #schoonheidsspecialist #cosmetica #antiaging #schoonheid #mooiehuid #acne #couperose #skin care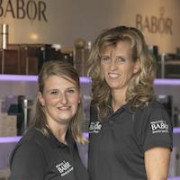 Call me for free
Annie Jansen
Dongen, Netherlands
Local time:
Annie will be available in 16 hours 51 mins
my availability
| | | | | |
| --- | --- | --- | --- | --- |
| Sunday | - | | | |
| Monday | 09:00 | - | 15:00 | (UTC+2) |
| Tuesday | - | | | |
| Wednesday | 09:00 | - | 14:30 | (UTC+2) |
| Thursday | 09:00 | - | 16:30 | (UTC+2) |
| Friday | 09:00 | - | 16:00 | (UTC+2) |
| Saturday | - | | | |
About me
BEN JIJ OP ZOEK NAAR EEN GEZICHTSBEHANDING, ANTI-AGING HUIDVERBETEREND OF ONTSPANNEND?
Dan ben jij bij ons op het goede adres.

Ik ben Annie Jansen van Babor Beauty Spa Dongen
Ik heb een schoonheidssalon in het mooie rustige buitengebied van Dongen ( tussen Tilburg en Breda)
Samen met medewerkster Lia zijn wij gespecialiseerd in anti-aging en huidverbeterende gezichtsbehandelingen zolals microneedling en microdermabrasie en natuurlijk niet te vergeten de ontspannende behandelingen.

Wij werken in onze salon al 20 jaar met het top merk Babor
De Babor producten zijn op natuurlijke basis met veel werkstoffen en een hoge verdraagzaanheid voor je huid.

Wij hebben ook een webshop www.mooimet.nl waar je makkelijk 24/7 producten online kunt bestellen.

Wij verkopen graag in de webshop mooimet.nl maar wij vinden het ook fijn als je langskomt in de salon zodat we een persoonlijk product advies kunnen geven.
Ben je voor de feestdagen of verjaardagen op zoek naar een mooi cadeau voor een vriend vriendin of medewerker dan kan je bij ons ook altijd terecht voor cadeaubonnen waar we dan weer iets bijzonders van maken.

Maak snel een afspraak voor een anti-aging, huidverbeterende of ontspannende gezichtsbehandeling bij Babor Beauty Spa Dongen!
I'm the ONE from Dongen, Netherlands
My areas of expertise
Beauty & Health: #beauty #schoonheidsspecialiste #anti-aging #Babor Beauty Spa Dongen #Babor #schoonheid #salon #huidvervetering #schoonheidsbehandeling #cosmetica #microneedling #microdermabrasie #wimperextensions #wimperlift #lash lift #acne #Gezicht #Body #huidanalyse #face #couperose #dagcreme #nachtcreme #reiniging #serum #ampul #oogcreme #masker #overnight mask #peeling #SeaCreation #ReVersive #HSR #Dr.Babor #Babor SPA #Skinoavage #Essential Care #Anti-aging sun #Man #vrouw #sugar #ontharen #Relax #ontspanning #makeup
Babor #Babor #huidverbetering #beauty #schoonheidsbehandeling #schoonheidsspecialist #cosmetica #antiaging #schoonheid #mooiehuid #acne #couperose #skin care