Belle
Aronov
I'm the ONE


Consider me your fairy godmother life coach.
My areas of expertise
Local guide #Restaurants #fitness coach #nightlife #healthy living #Yoga #Activities #Vegan food
Beauty & Health #Yoga #Vegan #Cleanse #Whole foods #Minimal #Natural makeup #Skincare #Dermatology #College student beauty #Eliminating toxins #Anti aging #Sunscreen #Product reccomendations
videos & photos
(2)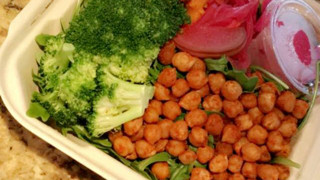 About me
Hi! I am Belle. I am a NASM certified personal trainer with four years of experience. I love helping people get the body of their dreams and feel amazing! I am very knowledgeable about weight training and building the legs and glutes. Additionally, I can help with fat burning and overall body shaping. I have a specialization in vegan nutrition as well. Most of the time, personal trainers have rates upwards of $100 and are not really there for you on this journey. I will be.
Additionally, I do dermatological research and love helping people find great products and lifestyle habits for anti-aging and skin health. I can advise on makeup and fashion as well.
I am a published fiction writer and poet and have done ghost writing for blogs so I help writers get off the ground as well.
Truly, consider me your fairy godmother life coach. I care a lot about the people I talk to and love to help with lonliness, depression, confidence issues, and to give advice in terms of relationships and life.
If you want a personal trainer, life coah, friend, beauty consultant, and health advisor all in one... I'm excited for us to connect!