Want to get in contact with Charlotte?
Just try it. You'll receive €5,- try out credits.
And the first minute is always free.
Charlotte Lines
Professional Remote Freelancer
I'm the ONE who is here to support you
Charlotte is available now
donwload the app to call now
My areas of expertise
Wellness: #Positive #balance
Language: #english #Englishtutor
Personal coaching: #Guidance #Career #Plan #Listen #Personal cheerleader #Personal development #personal growth #Coaching #Self-awareness #Trust #Mental health #Time management
Business coaching: #Restructure plan #Work life balance #entrepreneur #Growth #mentorship #travel #Coaching
Consultancy: #Events #Marketing #Affiliate Marketing #Start #Campaign management #Communication #Startups #Social Media Management #making money online #Project management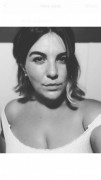 online
$ 67.76 per hour
Charlotte Lines
Professional Remote Freelancer
Council of the City of Sydney, Australia
Local time:
Charlotte is available now
my availability
| | | | | |
| --- | --- | --- | --- | --- |
| Every day | 00:00 | - | 00:30 | (UTC+11) |
About me
Broke away from your usual 9-5 to find a more balanced lifestyle. Sharing my knowledge, skills & mindset with the world. Mentoring, coaching, advising & offering support to individuals & business who are looking for more.
I'm the ONE who is here to support you
My areas of expertise
Wellness: #Positive #balance
Language: #english #Englishtutor
Personal coaching: #Guidance #Career #Plan #Listen #Personal cheerleader #Personal development #personal growth #Coaching #Self-awareness #Trust #Mental health #Time management
Business coaching: #Restructure plan #Work life balance #entrepreneur #Growth #mentorship #travel #Coaching
Consultancy: #Events #Marketing #Affiliate Marketing #Start #Campaign management #Communication #Startups #Social Media Management #making money online #Project management