Want to get in contact with Emilia?
Just try it. You'll receive €5,- try out credits.
And the first minute is always free.
Emilia Kannosto
freelancer
I'm the ONE i'm a graphic designer and a illustrator, drawing and painting is my passion
Emilia is available now
donwload the app to call now
My areas of expertise
Arts & crafts: #Drawing #Painting #Digital art #Graphic Design #Illustration #art #Art and sketching techniques #Art lessons #drawings #sketching #design
Teaching: #Teaching #homework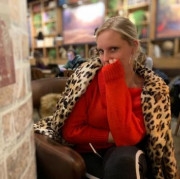 $ 28.49 per hour
Emilia Kannosto
freelancer
Madrid, Spain
Local time:
Emilia is available now
my availability
| | | | | |
| --- | --- | --- | --- | --- |
| Every day | 08:00 | - | 22:00 | (UTC+2) |
About me
i'm a artist, who loves to draw, paint, create art. I work as a freelancer graphic designer & illustrator. I work also with kids, teaching them about art and have workshops for them.
I'm the ONE i'm a graphic designer and a illustrator, drawing and painting is my passion
My areas of expertise
Arts & crafts: #Drawing #Painting #Digital art #Graphic Design #Illustration #art #Art and sketching techniques #Art lessons #drawings #sketching #design
Teaching: #Teaching #homework