Ambition Annemarie van Gaal - Book review
Annemarie van Gaal (1962) is a Dutch businesswoman. She earned her first fortune with her publishing house in Russia. Annemarie van Gaal is now back in the Netherlands and is investing in real estate and various companies. In her book 'Ambition', Annemarie van Gaal gives advice to entrepreneurs. I briefly discuss the 8 chapters below.
1 - Think about what you want - Ambition Annemarie van Gaal
The first chapter of Ambition by Annemarie van Gaal is about coming up with what you want. In summary, Annemarie van Gaal gives four recommendations.
Doing business is fighting
Read books from experienced experts (you are already working on that, so very well!)
Choose a sector: turn it into a project
Launch your company in the right time and/or in the right form
2 - Write a business plan
Annemarie van Gaal gives the following advice about writing a business plan:
Think first and then start writing
Choose the right legal form for your company
First do the maths, then the text
Come up with a good name
Answer all the questions in your business plan
Pay attention to implementation
Read the ten common mistakes
How does the Chamber of Commerce work?
What are the most important tax rules?
Do I have to apply for a VAR statement
Look at your insurance policies and your pension
Prepare your general terms and conditions
3 - Organize your finances
Annemarie van Gaal says the following about arranging your finances as an entrepreneur:
Do you want a bank or an investor?
How does a loan work at the bank?
How do you convince an investor?
Learn from the pitches from Dragon's Den (a TV program).
Watch your financial situation
Change strategy on time
4 - Sail your own course
Annemarie van Gaal says the following about this:
Know your limits and talents
Make a SWOT analysis
Take crisis measures in collaboration with the government
Pay attention to the second step of your business
Stay focused
Calculate your risks
Do things that give you energy
Take a critical look at advisors
Network in your inner and outer circle
5 - Create the market
In this chapter, Annemarie van Gaal elaborates on the content.
Learn from the best marketing ideas
Make a good mailing or a perfect press release
Cherish your customers (old and new)
Take research with a pinch of salt
6 - Conquer the world
In this chapter Annemarie van Gaal shows that she is an experienced international entrepreneur.
Own branch abroad; view the pros and cons
Read everything about joint ventures
Choose an agent or an importer
Check the useful sites
Make use of subsidies
7 - Manage your people
HR is, of course, an important part of doing business. Here Annemarie van Gaal gives her clear vision, where her female leadership qualities are beautifully explained. She says the following about it:
Distribute power in the workplace
Do not manage your company remotely
Choose the best employees for your company
Make use of government regulations
Be clear in what you think is and is not permitted
Meet as little as possible, brainstorm often
Create a clear bonus system
Pay attention to blockages, with your employees and with yourself
Say goodbye properly.
8 - Determine your future
Choose your moment of exit
Make a fair deal with your business partner
Transfer to your children; handle it with care
Sales to an external party? Read the tips.
Conclusion on Ambition by Annemarie van Gaal
A nice, smoothly written book with on the one hand the interesting story of Annemarie van Gaal, and on the other hand the useful tips from her many years of experience as an international entrepreneur. You read through it quickly, so ideal for a busy entrepreneur. It gives a checklist, so at least I experienced some interesting aha moments.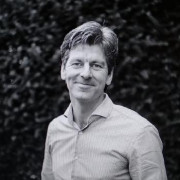 Rick De Vlieger
03-07-2019 5 mins read
Related articles
Show more
153 business coaches and mentors available
Angeline Angeline

Business development

US$ 0,15 pm

Robyn Keet

Business Strategist

US$ 0,33 pm

Rolland Ady

Entrepreneur

US$ 0,45 pm

Barber Brinkman

Business Development

US$ 1,24 pm

Peer Jürgens

Life&Business Coach

US$ 3,15 pm

Chieko Shinoda

Business Japanese

US$ 1,00 pm
Show more