Quotes & statements management gurus
Famous quotes and statements from management gurus can be found here. A good quote at the start of a presentation or on the first page of a report helps to strengthen the whole. Below you will find some quotes and statements that we think are very strong.
Records & quotes from Seth Godeth
"All Marketers Are Liars"
"What would happen if you simply told the truth within your company and to your customers?"
Read more about Seth Godeth here.
Records & quotes from Freddy Heineken
"Honesty is not always delicious" on the basis of a proposal to change (temporarily) Heineken's campaign slogan to Honestly clear Heineken instead of Deliciously clear Heineken. 
Records & quotes from Warren Buffett
<Be fearful when others are greedy and greedy when others are fearful. By this, Warren Buffett means that you should not invest when the market is high (and everyone is happy and greedy), but should invest when the market is low (and everyone is gloomy and scared).
Read more about Warren Buffett.
Records & quotes from Daniel Lamarra
Daniel Lamarra, director of Cirque du Soleil, asks himself the question every day:
"What am I going to do today that is impossible?"
Records & quotes from Richard Branson
<Opportunities are like buses. One always stops."
"Customers don't have to come first. Take good care of your employees first, then they take good care of your customers".
Read more about this Richard Branson.
Records & quotes from Donald Trump
"If you do intend to think, at least think big."
Records & quotes from Charles Darwin
"It is not the strongest that survive and also not the most intelligent, it is the kind that responds best to changes."
Records & quotes from Winston Churchill
<A pessimist sees every chance of trouble. An optimist sees the opportunities in every difficulty.
"Democracy is not a good form of government, but I don't know a better one."
Records & quotes from Woody Allen
<"Seventy percent of success is a matter of showing up."
Records & quotes by Eric Ries
Eric Ries is the creator of The lean startup.
"If you hate big companies, why do you try to make one?"
"Don't rush to grow up, rush to make a great product"
Records & quotes from Bill Gates
<Success is a bad teacher. It tempts smart people to think they can't lose".
<Being born poor can't hurt you. Poor people do die.
<"Be nice to nerds. There is a chance that you will come to work for one".
"For a difficult problem, I'm always looking for a lazy person. A lazy person will find a simple way to get the job done".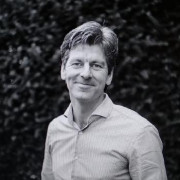 Rick De Vlieger
25-03-2019 3 mins read
Related articles
Show more
133 business coaches and mentors available
Jan de Vos

Program Manager ICT

US$ 1,87 pm

Sara Betancur

Management engineer

US$ 0,10 pm

Soar Liao

Management

US$ 0,08 pm

Karen Kainzer

Retail Manager

US$ 0,06 pm

Paul Kilonzi

Channel Manager

US$ 0,67 pm

Karel Smeets

Entrepreneur, brandmanager

US$ 1,17 pm
Show more