DMU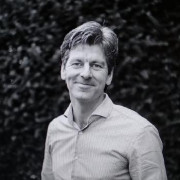 What is a DMU? DMU stands for Decision Making Unit. This means a contact person within a company who has the authority to purchase your product or services. It differs per product who the Decision-Making Unit within a company is, but usually this will be someone high up the ladder. If you want to sell an advertisement to someone, the DMU will probably be the marketing manager. If you want to sell pens, the DMU will probably be the facility manager. At a smaller company, it may just be that the DMU who buys the pens is the director.
Where does the DMU concept come from?
Decision-Making Unit is used in CRM. As a seller, it is important that you approach the right person. Before the sales process can really start, it is important to find out who within the company makes the final decision whether something is being bought or not. Often, for example, the director makes the final decision, but the advice of, for example, the aforementioned facility manager is decisive. In that case, the facility manager can still be seen as a DMU. He is the one you have to approach to get those pens sold.
Related articles
Popular articles
Show more
Direct advice from business coaches
#Marketing
I'm the ONE
that can teach you how to start your own business from scratch
Sales Expert
I'm the ONE
Sale is a talent but everybody can be a good salesman/woman
BuildingPartnerships
I'm the ONE
To help companies with a strong story to grow in any possible way.
Co-founder of TheONE
I'm the ONE
co-founder of TheONE
Digital marketing
I'm the ONE
with a long experience of life.