Free business plan format | 15 questions to ask yourself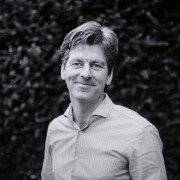 Fifteen questions to ask yourself before writing a business plan
To write a business plan you only need to ask yourself 15 questions. If you have a short and clear answer to these questions, the rest of your plan is just dressing up. Answer the questions below with a maximum of 3 short sentences.
Five why ask for a good business plan
Why is there a need for a company like the one you want to start?
Why is there a need for the products or services you want to deliver?
Why would the customer want to buy from you instead of the competitor?
Why don't competitors do exactly the same as what you want to do?
Why are you the best person to start this business?
Five how to ask for a good business plan
How big is the market?
How are you going to seduce the customer to buy something from you?
How do you ensure a sufficient number of customers?
How do you remain distinctive from the competition?
How do you make a profit?
Five what questions for a good business plan
What exactly do you have to offer your customers?
What exactly do your customers need?
What do you want the customer to think and tell about your company?
What do you ultimately want to have achieved with your company?
What exactly do you need to become successful?
Startup business coaches have many more questions, tips and tools for writing a good business plan. Success starts with daring to ask, because successful entrepreneurs are always curious. Therefore, call now for support in writing your business plan with a professional at TheONE.
Related articles
Show more
Popular articles
Show more
Startup business coaches
Professional Remote Freelancer
I'm the ONE
who is here to support you
Film Producer, Journalist, Writer
I'm the ONE
who can help you figure out the next steps in your film journey
Mentoring Creatives
I'm the ONE
who mentor creatives & manage photographic exhibitions
Sr Product Manager/Agile Product Owner
I'm the ONE
I have over 7 years experience in the digital media industry with a proven track record of managing large scale projects with international and multidisciplined teams: editorial, marketing, sales, development and technology.
founder
I'm the ONE
insistence and Commitment is the key to success