Free business plan format | 15 questions to ask yourself
Fifteen questions to ask yourself before writing a business plan
To write a business plan you only need to ask yourself 15 questions. If you have a short and clear answer to these questions, the rest of your plan is just dressing up. Answer the questions below with a maximum of 3 short sentences.
Five why ask for a good business plan
Why is there a need for a company like the one you want to start?
Why is there a need for the products or services you want to deliver?
Why would the customer want to buy from you instead of the competitor?
Why don't competitors do exactly the same as what you want to do?
Why are you the best person to start this business?
Five how to ask for a good business plan
How big is the market?
How are you going to seduce the customer to buy something from you?
How do you ensure a sufficient number of customers?
How do you remain distinctive from the competition?
How do you make a profit?
Five what questions for a good business plan
What exactly do you have to offer your customers?
What exactly do your customers need?
What do you want the customer to think and tell about your company?
What do you ultimately want to have achieved with your company?
What exactly do you need to become successful?
Startup business coaches have many more questions, tips and tools for writing a good business plan. Success starts with daring to ask, because successful entrepreneurs are always curious. Therefore, call now for support in writing your business plan with a professional at TheONE.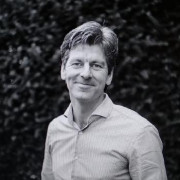 Rick De Vlieger
01-07-2019 2 mins read
Related articles
Show more
153 consultants available
Angeline Angeline

Business development

US$ 0,15 pm

Robyn Keet

Business Strategist

US$ 0,33 pm

Rolland Ady

Entrepreneur

US$ 0,45 pm

Barber Brinkman

Business Development

US$ 1,24 pm

Peer Jürgens

Life&Business Coach

US$ 3,15 pm

Chieko Shinoda

Business Japanese

US$ 1,00 pm
Show more