Motivation and leadership
Motivation and Leadership gurus can be found here. Gurus in the field of personal motivation are:
Models on the offer of personal motivation:
The management gurus in the field of motivation and leadership naturally differ enormously from each other. Steven Covey gives real advice to develop you as a person and with his 7 habits offers a very useful framework for this, while Richard Branson, for example, motivates by example from his own deeds.
Models on staff motivation: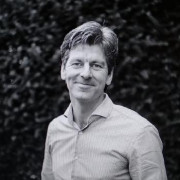 Rick De Vlieger
23-12-2012 1 min read
Related articles
Show more
133 consultants available
Jan de Vos

Program Manager ICT

US$ 1,87 pm

Sara Betancur

Management engineer

US$ 0,10 pm

Soar Liao

Management

US$ 0,08 pm

Karen Kainzer

Retail Manager

US$ 0,06 pm

Paul Kilonzi

Channel Manager

US$ 0,67 pm

Karel Smeets

Entrepreneur, brandmanager

US$ 1,17 pm
Show more