Motivation and leadership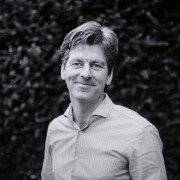 Motivation and Leadership gurus can be found here. Gurus in the field of personal motivation are:
Models on the offer of personal motivation:
The management gurus in the field of motivation and leadership naturally differ enormously from each other. Steven Covey gives real advice to develop you as a person and with his 7 habits offers a very useful framework for this, while Richard Branson, for example, motivates by example from his own deeds.
Models on staff motivation:
Related articles
Show more
Popular articles
Show more
Direct contact with a business coach
Changing Lives
I'm the ONE
Coach & Teacher Transforming Lives Through Personal & Professional Development
client experience vp
I'm the ONE
that is an expert on all things related to client experience.
#careercoach
I'm the ONE
I'm the one that will help reclaim your power & design the life of your dreams!
Slaying Goals 💯
I'm the ONE
I am the BADASS coach that will HELP you and make MAGIC happen.
student
I'm the ONE
"Life is a TEST"