Motivation and leadership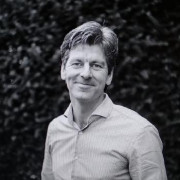 Motivation and Leadership gurus can be found here. Gurus in the field of personal motivation are:
Models on the offer of personal motivation:
The management gurus in the field of motivation and leadership naturally differ enormously from each other. Steven Covey gives real advice to develop you as a person and with his 7 habits offers a very useful framework for this, while Richard Branson, for example, motivates by example from his own deeds.
Models on staff motivation:
Related articles
Show more
Popular articles
Show more
Latest Articles
Show more
Direct contact with a business coach
Online marketeer
I'm the ONE
Who knows about management & online marketing strategy. Call me for free!
Co-founder of TheONE
I'm the ONE
who loves strategy, marketing and communication
NLP Coach
I'm the ONE
I am the ONE who gets the most out of you and release your real potential!
Freelancer
I'm the ONE
I'm the ONE of you, for you and by you.
Coaching, Training
I'm the ONE
Senior life and business Coach