Richard Branson
Richard Branson (1950) is an English entrepreneur and investor. He is the founder and owner of the Virgin group, which includes Virgin Records (sold in 1992) and Virgin Atlantic Airways.
Richard Branson started a discount record store in London in the late 1960s. In 1972 he started a studio and record label Virgin Records. In 1973, Virgin Records already scored its first hit with a record made by singer Mike Oldfield. In 1984, Branson founded Virgin Atlantic Airways, and its record label Virgin Records expanded.
He started Virgin Trains in 1993 and Virgin Mobile in 1999. In 2004, Richard Branson started a mega project called Virgin Galactic. Virgin Galactic aims to offer space travel for $ 200,000. With Virgin Fuel he focuses on sustainable energy.
The total assets of Richard Branson are estimated at more than 4 billion dollars. This makes Richard Branson the fourth richest person in the United Kingdom.
What little people know is that Richard Branson almost went bankrupt. He takes risk and starting his own airline company almost killed his company.
Richard Branson's ideas
The fact that Richard Branson appeals to the imagination is mainly due to his flamboyant performance and the fact that he dares to enter markets where others would rather stay away and take on established companies. If a mega pattern arises somewhere, Richard Branson jumps on the boat. Richard Branson believes that the most important thing about a company is the people who work there. You have to continuously motivate them and ensure that they know how to get the best out of themselves.
In addition, Richard Branson has of course understood better than anyone how much free publicity a flamboyant leader can generate. An important part of his success is the way he has created the Richard Branson brand.
Fun and provoke
Richard Branson always says that 'fun' is the driver under his entrepreneurship. Fun and provocation is what Richard Branson is a master of. Here are some examples:
When Richard Branson won a lawsuit against British Airways in the early 1990s, he distributed the money that British Airways had to pay Branson to his staff under the title BA-bonus.
In 2006 he played a funny guest role in the James Bond film Casino Royal. He also had guest roles in Friends and Baywatch, among others.
He has his own island (Necker island) where he receives super stars. He is said to have paid only $ 180,000 for the island.
He has done countless world record attempts. In 1987 he crossed the Atlantic Ocean with a hot air balloon.
The great thing is that Richard Branson definitely did not excel at school. He has dyslexia, and when he was 16 he quit school.
Virgin Cola
One of the biggest challenges that Richard Branson has taken on is to start his own Coke brand (Virgin Coke). Virgin Cola was launched in 1994. Richard Branson did everything in its power to make Virgin Cola a success, but it did not help. In the United States, Virgin Cola has never managed to capture more than half a percent market share. Virgin Cola is still being sold in a number of countries. Virgin Cola is also served at Virgin Atlantic and in the Virgin cinemas. Virgin Cola is no longer available.
Richard Branson about entrepreneurship
Watch an inspiring video below in which Richard Branson tells his vision on entrepreneurship.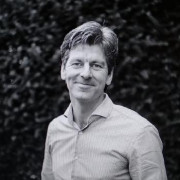 Rick De Vlieger
25-03-2019 3 mins read
Related articles
Show more
133 leadership coaches available
Jan de Vos

Program Manager ICT

US$ 1,87 pm

Sara Betancur

Management engineer

US$ 0,10 pm

Soar Liao

Management

US$ 0,08 pm

Karen Kainzer

Retail Manager

US$ 0,06 pm

Paul Kilonzi

Channel Manager

US$ 0,67 pm

Karel Smeets

Entrepreneur, brandmanager

US$ 1,17 pm
Show more