Steven Covey
Steven Covey (1932 - 2012) was one of the most famous management thinkers in the world. Steven Covey even assisted Bill Clinton in making plans for his presidency.
Steven Covey's most famous book is The 7 Habits of Highly Effective People from 1989. In total, more than 25 million copies of The 7 Habits of Highly Effective People have been sold. Read more here on the 7 Habits of Highly Effective People
Other Steven Covey books
Steven Covey has published a total of 12 management books. A large number builds on his successful 7 habits. In 1994 he released First Things First. First thinks first is number 3 of the 7 habits, and is about prioritizing. In 2000 Steven Covey released Living the Seven Habits, and in 2009 Steven Covey came up with The 7 Habits of Highly Effective Network Marketing Professionals. The son of Steven Covey (Sean Covey) also elaborates further on his 7 habits from his father, and releases the successful books related to children. The 7 Habits of Highly Effective Teens and The 7 Habits of Happy kids became bestsellers.
Steven Covey personally
Steven Covey is originally from Salt Lake City, and was a Mormon. Based on his faith, he had conservative views on homosexuality and marriage. Steven Covey has been criticized for this. Faith is also an important part of his theories. In the 7th of the 7 habits, Steven Covey argues that you should take good care of your body and mind. According to Steven Covey, praying or meditating are good ways to keep your mind in order.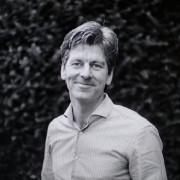 Rick De Vlieger
23-12-2012 2 mins read
Related articles
Show more
133 consultants available
Miroszlav Lakatos

Master in Management

£ 0,22 pm

Jan de Vos

Program Manager ICT

£ 1,38 pm

Meghan Haddock

Project Management. My passion is health & wellnes

£ 0,22 pm

Sara Betancur

Management engineer

£ 0,08 pm

Soar Liao

Management

£ 0,04 pm

Karen Kainzer

Retail Manager

£ 0,04 pm
Show more