Strategic management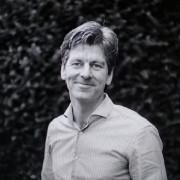 In fact, all management gurus on this website are concerned with strategy. Only they usually deal with a certain part of business administration, such as marketing or HRM. However, there are also gurus who specialize in the overall strategy of a company. Those are the gurus we discuss here. We have already discussed the following Strategic Management Gurus:
Gurus in the field of strategic management who are nominated to be discussed shortly are:
Peter Drukker
Jim Collins
Related articles
Show more
Popular articles
Show more
Latest Articles
Show more
Direct contact with a business coach
Online marketeer
I'm the ONE
Who knows about management & online marketing strategy.
Social Media Expert
I'm the ONE
Social Media Strategist & Expert for Personal Branding - Level Up Your Business
Sales-Export-Mktg
I'm the ONE
who brings your products and services to Italy
Marketing strategist
I'm the ONE
who likes to question the everyday life, which leads to a marketing concept
Coach
I'm the ONE
En coaching para emprendedores y comunicación corporativa