Strategic management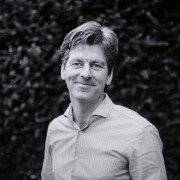 In fact, all management gurus on this website are concerned with strategy. Only they usually deal with a certain part of business administration, such as marketing or HRM. However, there are also gurus who specialize in the overall strategy of a company. Those are the gurus we discuss here. We have already discussed the following Strategic Management Gurus:
Gurus in the field of strategic management who are nominated to be discussed shortly are:
Peter Drukker
Jim Collins
Related articles
Show more
Popular articles
Show more
Direct contact with a business coach
Online marketeer
I'm the ONE
Who knows about management & online marketing strategy. Call me for free!
Construction
I'm the ONE
"I'm the ONE* who typically knows what to expect and is seldom caught of guard.
Coach/Mentor/Guide
I'm the ONE
you've been looking for.
Chasing my dreams!
I'm the ONE
I am the one who will help you solve your problems!
Work on computer
I'm the ONE
who studied, travelled, made business and met plenty smart people with knowledge