The art of self-organization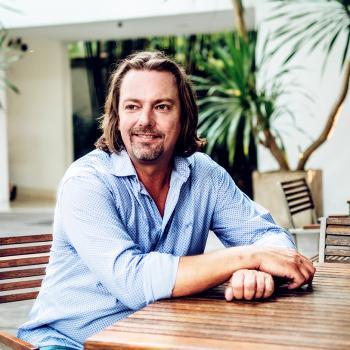 In 1942, Admiral Nimitz, who commands the Midway fleet in the Pacific Ocean, faces one of the greatest challenges of his life. The Japanese fleet of more than 180 ships is steaming towards Midway. The aircraft carriers are equipped with enormous air support. After the lost battle of the Americans at Pearl Harbor, Midway is the last military stronghold of the Americans in the Pacific.
When Midway is taken by the Japanese, they are the rulers and they get a free hand in a huge area. The admiral had only a very small fleet of ships and some squadrons of planes to attack, a lost battle you'd think. However, a number of exceptional decisions were made by Admiral Nimitz.
3 rules how to play the game
At that time it was normal for the commanders to decide from the ground where the planes were going and who or what to attack. There was intensive consultation between the pilot and the command center. The commander eventually determined how the battle would proceed. With an overwhelming power in his sights, Nimitz decided to give his pilots a free hand and to send them into the attack with a few simple arrangements:
Rule 1. Listen to your fellow pilots in the air
Rule 2. Don't say anything until you're attacked.
Rule 3. Say what you're attacking.
This turned out to be a masterful find because there was unique self-organization between groups of pilots who were of course much better than their commanders at overseeing what was needed on the battlefield. The Americans defeated the Japanese fleet and - partly due to a number of other factors - this battle today is still a textbook example of how a minimal set of rules stimulates self-organization.
Rules, no procedures
In nature, there are many examples of self-organization generated by just a few simple rules. The flight pattern of a swarm of birds, for example, looks very complex but can be reduced to a few simple rules in computer language.
Rule 1. Splitting up (avoid getting too busy in one place),
Rule 2. Align (steer to the direction in which the birds are flying in the immediate vicinity).
Rule 3. Cohesion (steer to the average position of the surrounding birds).
Each 'boid' (small group as a whole) functions as an independent unit but is guided by a set of the same rules. If the group encounters an obstacle, each 'boid' makes an independent decision on how to apply the rules within the current circumstances. As a result, the whole group successfully flies around the obstacle.
Freedom of movement at each level reduces the degree of 'control' exercised by the leader but increases the resilience and creativity of the organization and the individuals.