Cash cow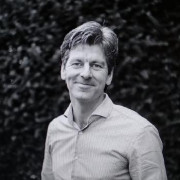 The term Cash Cow is used in marketing and comes from the BCG matrix. Cash Cows are products or services whose market growth is low but the market share is high. There are therefore few chances to achieve even more revenue with the products or services that are designated as Cash Cows. The thing is that with these products or services you will try to optimize the profit. You can do that by cutting costs.
Other parts of the BCG matrix are the Stars, Dogs and Question Marks.
Related articles
Show more
Popular articles
Show more
Direct contact with a business consultant
founder
I'm the ONE
insistence and Commitment is the key to success
Marketing.Data.
I'm the ONE
that facilitates marketing and business development for market leadership.
Digital marketing
I'm the ONE
with a long experience of life.
Personal Branding
I'm the ONE
I'm the ONE to help you build your Personal Brand & Business without the Hassle.
Psychology
I'm the ONE
that helps you become you