5 levels of customer focus
Philip Kotler distinguishes in his book Marketing management five levels of customer focus that a company can have. He calls this 'Five different levels of company investment in customer relationship building'. We have freely translated this into 5 levels of customer focus. The 5 levels depend on customer value and of course on the added value that the extra service entails. Philip Kotler cites an example of Heinz tomato ketchup in his book. Heinz is not going to ask every customer if the ketchup was tasty. Customers are not waiting for that either. A technology company that supplies highly specialized equipment to hospitals, for example, must provide a great deal of service. The hospital probably does not have specialist knowledge in-house. The order value is also so high that the service level can be offered.
The 5 levels of customer focus are:
The 5 levels of customer focus can, for example, be combined well with the BCG matrix. In the BCG matrix you determine for which customers the margins are high and which are not. Then you connect a service level to this.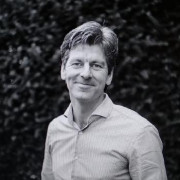 Rick De Vlieger
25-03-2019 3 mins read
Related articles
Show more
29 sales and marketing experts available
Robyn Keet

Business Strategist

US$ 0,33 pm

Zita Dusa

Content | Research

US$ 0,89 pm

Miroszlav Lakatos

Master in Management

US$ 0,30 pm

Amaka Onwodi

research, Studying

US$ 0,25 pm

Natasha Banga

Research Assistant

US$ 0,08 pm
Show more