Accountable marketing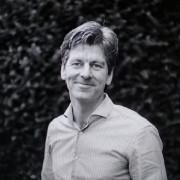 The term 'accountable marketing' comes from the 5 levels of customer focus model. According to Philip Kotler, it is the third level of customer focus that a company can have. With Accountable Marketing, the seller contacts the customer shortly after the sale to inquire whether the product meets expectations. The seller also asks for feedback if the product or service can be improved. This helps the company improve the product or service and perform even better. You could also call Accountable Marketing after-sales. Upselling or cross-selling can take place during the contact moment. The automotive sector is an example from the B2C market where a lot of accountable marketing takes place.
Related articles
Show more
Popular articles
Show more
Latest Articles
Show more
Direct advice from marketing experts
Online marketeer
I'm the ONE
Who knows about management & online marketing strategy.
Travel Expert
I'm the ONE
Who can help you with your questions and needs as a friend. !!!
Writer/Marketing Pro
I'm the ONE
who can write and help you harness creativity at any stage of your project.
Health & Marketing
I'm the ONE
voor Online Marketing, Voedingsadvies & Sport begeleiding / coaching
Sales-Export-Mktg
I'm the ONE
who brings your products and services to Italy