Affiliate marketing
Affiliate marketing is a form of online marketing where an advertiser only pays when there is (pre-)sales. Websites that promote advertisers are called affiliates or publishers.
An affiliate promotes another website via its website (for example a webshop). A visitor clicks from the affiliate's website to the webshop (the advertiser). Only when the visitor buys something at this webshop does the affiliate receive a commission.
Affiliate marketing through a network
Some advertisers make deals themselves with affiliates to be promoted. The vast majority of successful advertisers use an affiliate network. An advertiser registers with an affiliate network. Thousands of websites are connected to this network. The website can register with the advertiser and ask if he can promote the advertiser. If this is the case, the website will have access to the advertiser's advertising material. The website can place this material on its website.
Affiliates work at their own risk
If the material is placed on the website and visitors go to the advertiser, the website does not earn anything yet. Only when one of the visitors generates a transaction with the advertiser, then the website will receive a commission. This commission is usually a lot higher than if, for example, it would only get paid per click. If the website redirects good visitors to an advertiser, he can, therefore, earn more with affiliate marketing than, for example, with Google Ads.
Benefits of affiliate marketing for an advertiser
The advertiser's advantage is that he only has to pay per transaction. This is usually a percentage of the turnover. As an advertiser, with affiliate marketing, you know in advance how much it will cost you per transaction. If all goes well, the advertiser still makes a profit on the product that is being sold, so the more transactions the advertiser receives from affiliate marketing, the better.
Another advantage of affiliate marketing is that an advertiser gets much more reach. Many comparison sites only work on the basis of affiliate marketing. If you do not have an affiliate program, many important websites that you would like to be featured on will not promote you.
Examples of affiliates
Above I am talking about websites for the sake of convenience, but in fact anyone who can redirect visitors to an advertiser can sign up for an advertiser's affiliate program. That is why the people who promote advertisers are often referred to by the word affiliate. An affiliate can for example be:
A fashion blog that promotes a webshop that sells clothing
A comparison site that compares insurance policies
A student magazine with a large e-mail database that promotes student travel for advertisers
A banner network in which advertisements from various advertisers can be placed
A popular Twitterer who informs visitors about an advertiser's offer via tweets
I hope this article has helped you find out more about affiliate marketing. If you have any more questions, you can contact me via CallTheONE.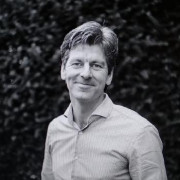 Rick De Vlieger
04-01-2014 3 mins read
Related articles
Show more
185 marketing specialists available
Geert Pelsma

Marketing strategist

US$ 1,77 pm

Izrrael Sandrea

Digital Marketing

US$ 2,37 pm

Jose W.

Digital marketing

US$ 2,96 pm

Rick De Vlieger

Online marketeer

US$ 3,25 pm

Michelle Bunt

Marketing Writer

US$ 0,99 pm

Ewoud Uphof

growth hacker and digital strategy

US$ 3,55 pm
Show more