Affiliate network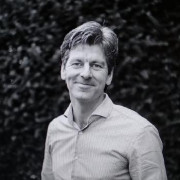 An affiliate network is a company that advertisers can join to do affiliate marketing. Websites can register for free with an affiliate network and in this way promote advertisers connected to the network. As a result, websites no longer have to search for advertisers themselves. Affiliate networks offer advertisers a lot of reach. Often there are many tens of thousands of websites connected to an affiliate network.
Lead generation is also often promoted through an affiliate network. The best affiliate network in the Netherlands is Daisycon.
Related articles
Show more
Popular articles
Show more
Direct advice from online marketing experts
Online marketeer
I'm the ONE
Who knows about management & online marketing strategy. Call me for free!
Co-founder of TheONE
I'm the ONE
co-founder of TheONE
Serial Entrepreneur
I'm the ONE
I'm the ONE that can improve & maximise business results with online marketing.
Digital marketing
I'm the ONE
with a long experience of life.
Digital Marketing
I'm the ONE
System Engineer & Digital Marketer 5 years experience making the best in digital