ansoff-matrix
The Ansoff matrix (or Ansoff model) is a management model from 1957. It was developed by the Russian / American economist Igor Ansoff. The Ansoff matrix can be used to determine the growth strategy of a company. It answers the question that a company should focus on. In this article, we provide an explanation of the Ansoff matrix. For each part we give an example of how you use the model.
According to the Ansoff matrix, as a company you can choose from four growth strategies, namely:
Market penetration
Product development
Market development
Diversification
The matrix distinguishes between developing new products and deploying existing products in a different way. In addition, it makes you think about whether you want to get more out of existing customers, or whether you can better focus on new customers.
Market penetration in the Ansoff matrix
Market penetration assumes that you get more out of an existing product in an existing market. You will therefore try to sell more existing products. You can do this by snatching customers away from your competitors or by selling more of your product to your current customers. With upselling you as a company will try to sell more products to an existing customer. An example of this is McDonald's that asks if you want an extra large menu for just one euro extra. Upselling is also referred to as market deepening.
If you as a company opt for the market penetration strategy, this means that as a company you must focus primarily on sales and marketing. You will have to try to take a piece of the market share of others through the efforts of sellers and/or advertising campaigns. A prerequisite for this is that you now have a small market share so that there is still much to be gained. If the margins in the market are already low or you already have a large market share, then it is better to choose one of the other three strategies from the Ansoff matrix.
Product development in the Ansoff matrix
If you as a company opt for the product development strategy in the Ansoff model, then that means that as a company you will develop new products for existing customers.
You can sell these new products through cross-selling. Cross-selling means that you offer extra products to an existing customer. Suppose you sell business software, then you can, for example, offer to make a website for the company and to take care of the web hosting. This way you get more out of an existing customer.
Another example of this is the development of extra services for your existing customers. Suppose you are Apple, you can also offer extra hardware (extra earbuds, or a keyboard) to customers who buy an iPad.
Through product development, you as a manufacturer can also ensure that existing customers do not need to switch to a competitor. A third example is Mora who regularly brings new snacks to the market.
If you as a company opt for a product development strategy, innovation plays an important role in business operations. You should therefore focus on this. In addition, CRM and account management play an important role because you also have to point out the new products to existing customers.
Market development in the Ansoff matrix
With market development, the Ansoff matrix aims to appeal to other customers with your current products or services. You can do this for example by playing with the price of the product. For example, a B2B software manufacturer could offer a stripped-down version of its product to consumers or small businesses for a lower price. This is often easier to achieve for services than for products. More will often have to be adjusted to products for this. An example of this is Apple. First they came with the iPod, an expensive device for the true music lover (the early adopters). By also launching a cheaper iPod shuffle, Apple is tapping into a new group of customers who also love music, but are less willing to pay a premium price for it.
As a company, you can also develop in the other direction. Car brand Toyota launched the premium brand Lexus to reach a higher market segment.
Diversification in the Ansoff matrix
The riskiest strategy in the Ansoff matrix is the Diversification strategy. This means that you will develop a new product for new customers. An example of this is Apple's iPad mentioned above. This strategy is risky because you first have to wait and see if there is actually a demand for the product. In addition, the law of the inhibiting lead may apply. If the concept catches on, there is a risk that the competitor will improve your product and conquer the market. Phillips has had a lot of problems with this in the past. The advantage is of course that you can immediately take a leading lead over your competitors. You also have the option to engage in premium pricing. This is often also necessary to recoup the development costs. An additional disadvantage is that you first have to explain the product, and then you can only sell it. It is easier to sell a product that consumers already know.
More on the Ansoff matrix
The Ansoff matrix is a model that can help strategic decision makers within a company determine the course of a company. It is typically a model that is used when the most important products of a company reach the maturity stage of the product lifecycle. The Ansoff matrix is also good to use when you want to start a business. Models related to the Ansoff matrix are the Value positions of Treacy & Wiersema and the Generic strategies of Michael Porter.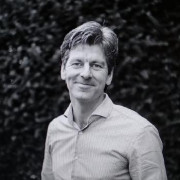 Rick De Vlieger
25-03-2019 6 mins read
Related articles
Show more
29 management consultants available
Robyn Keet

Business Strategist

US$ 0,53 pm

Amaka Onwodi

research, Studying

US$ 0,25 pm

Zita Dusa

Content | Research

US$ 0,88 pm

Miroszlav Lakatos

Master in Management

US$ 0,30 pm

Natasha Banga

Research Assistant

US$ 0,08 pm
Show more