B2C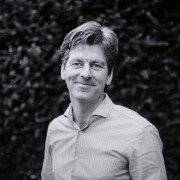 The term B2C stands for business-to-consumer. It means that a company sells products to consumers. Companies that fall under the name Business-to-Consumer are often retailers such as Walmart, MediaMarkt or H&M. This also includes web shops such as Wehkamp. 
Within companies, the term B2C is often used to indicate a department. Companies such as Canon or Phillips make both consumer products and products for companies (such as large scanners or printers). The consumer products department is then referred to as B2C. However, they are not B2C companies. The customers of Phillips or Canon are the retailers, so it is B2B.
Related articles
Show more
Popular articles
Show more
Direct advice from B2C professionals
#Marketing
I'm the ONE
that can teach you how to start your own business from scratch
Coaching, Training
I'm the ONE
Senior life and business Coach
BuildingPartnerships
I'm the ONE
To help companies with a strong story to grow in any possible way.
Co-founder of TheONE
I'm the ONE
co-founder of TheONE
Digital Marketing
I'm the ONE
System Engineer & Digital Marketer 5 years experience making the best in digital