B2C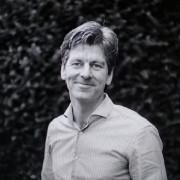 The term B2C stands for business-to-consumer. It means that a company sells products to consumers. Companies that fall under the name Business-to-Consumer are often retailers such as Walmart, MediaMarkt or H&M. This also includes web shops such as Wehkamp. 
Within companies, the term B2C is often used to indicate a department. Companies such as Canon or Phillips make both consumer products and products for companies (such as large scanners or printers). The consumer products department is then referred to as B2C. However, they are not B2C companies. The customers of Phillips or Canon are the retailers, so it is B2B.
Related articles
Show more
Popular articles
Show more
Latest Articles
Show more
Direct advice from B2C professionals
Online marketeer
I'm the ONE
Who knows about management & online marketing strategy.
Social Media Expert
I'm the ONE
Social Media Strategist & Expert for Personal Branding - Level Up Your Business
Enseñar es Aprender
I'm the ONE
que te ayuda a evolucionar a partir de experiencias reales.
Coaching, Training
I'm the ONE
Senior life and business Coach
HairstylistLifecoach
I'm the ONE
Your friendly neighborhood Hairstylist/Life Coach here to help you