Balanced Scorecard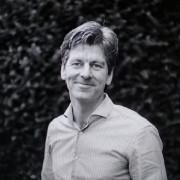 The Balanced Scorecard was invented in 1992 by Robert S. Kaplan and David P. Norton. The Balanced Scorecard is supposed to be used in 70 percent of American companies and is, therefore, one of the most used management models in the world.
What does the Balanced Scorecard entail?
The Balanced Scorecard is a method that you use to structurally measure and maintain the most important parts of your company. Most companies look for easily measurable Key Performance Indicators (KPI's) such as turnover and margin, and in the area of personnel management, for example, absenteeism. In the Balanced Scorecard you will also try to measure the less easily measurable things. Consider, for example, customer satisfaction, customer loyalty and employee satisfaction. The Balanced Scorecard consists of four parts. Robert Kaplan calls this 'perspectives'. The four perspectives are:
Financial
Buyers
Intern processes
Learn and grow
If you are going to make a Balanced Scorecard, you need to look at the most important KPI's per perspective to achieve (or at least consolidate) the company's vision and strategy.
Why the Balanced Scorecard?
According to Kaplan, companies that do not work with Balanced Scorecard are often not aware of the actual performance they are delivering. When they start measuring things, it often appears that the outcomes are not at all consistent with the strategic objectives. By using the Balanced Scorecard, managers can formulate clear (and measurable) goals, so that strategy can also be implemented much better.
According to Kaplan, the Balanced Scorecard has now been successfully deployed in all sectors and cultures. The Balanced Scorecard could also be used on a country level.
According to Kaplan, the Balanced Scorecard must be compared with the cockpit of a pilot. A pilot also cannot say that he is only looking at the altitude today, because he already looked at the fuel arrow last week and at the altitude the week before. A striking metaphor. A manager cannot say this about the most important business processes either. It must also have a cockpit on which it is constantly informed and can adjust on time. That cockpit is the Balanced Scorecard.
Creating a Balanced Scorecard
If you are going to make a Balanced Scorecard, the idea is that the final strategy will be reduced to an action plan on one piece of paper. The power of the Balanced Scorecard is that it brings the essence of a company back to one manageable document. Robert S. Kaplan says there are four crucial parts. As indicated above, he calls this 'perspectives'. We give a number of examples per perspective:
Financial perspective - Turnover, profit, cash flow, liquidity, share price, etc.
Customer perspective - How do clients (customers) view my company? Are they satisfied, how often do they return, can I get more out of my customers, etc.
Internal processes perspective - How are the employees of the company, are they satisfied, how often are they sick, what is the development. Do we use the potential sufficiently?
Learning and growth perspective - What are the dangers that we as a company should be afraid of? How do we ensure that we can compete in the future?
Within the above parts of the Balanced Scorecard you will identify what the most important parts are, and you will define one or more KPIs for each part. This of course differs particularly per industry or even per department.
You try to improve matters that you score poorly on or that are very important for the company's strategy. You try to consolidate things that you score well on. The point is that all points should ultimately achieve sufficiently, hence the name Balanced Scorecard.
Related articles
Show more
Popular articles
Show more
Latest Articles
Show more
Direct contact with management consultants
Online marketeer
I'm the ONE
Who knows about management & online marketing strategy.
Social Media Expert
I'm the ONE
Social Media Strategist & Expert for Personal Branding - Level Up Your Business
Social Media Leader
I'm the ONE
to provide optimal service for all your business inquiries.
Teach and Learn
I'm the ONE
Senior bilingual finance executive, a business consultant, business professor
Slaying Goals 💯
I'm the ONE
I am the coach that will HELP you and make MAGIC happen.