Bartering
Bartering means exchanging. Within marketing, bartering is often applied by exchanging promotional material. For example, (non-competitive) companies advertise each other with a closed wallet.
Examples of bartering
Examples of bartering are webshops that add folders to each other's packages. You can think of a webshop that sells women's shoes. This webshop has a lot of female customers. They put a leaflet with their packages from a webshop that sells beauty products. The webshop of beauty products puts leaflets in its packages from the shoe webshop.
The advantage of barring is obvious. It does not cost any money. However, it takes a lot of time to find good partners. Trust is also essential in bartering. To make bartering easier, there are nowadays companies that bring together partners who want to barter.
Bartering in the media
Also in the magazine world and on (commercial) TV a lot of bartering is done. Magazines always have some advertising space that they have not sold. This is often filled with other deals. Bartering is often used in competitions. The magazine receives free products from a brand, which the magazine can then give away among its members.
The magazine uses this to create goodwill among its members. The brand receives free advertising. You have probably seen in a magazine that you can win a weekend for 2 people to a luxury hotel. This is a typical example of a barter deal. Chances are that this is an agreement in which neither party pays anything, but both of them benefit from it.
Another example is contests on TV. The television station receives a free prize that they can give away to their viewers. The price is described in detail so that the person giving away the prize is promoted 'for free'. The television station earns money from all the people who call or text in order to win the prize.
The travel industry in particular likes to barter with media parties because, like the media, they often have unsold space. In the low season, they can give away prices without incurring any extra costs. Otherwise, the hotel would probably not have been full after all.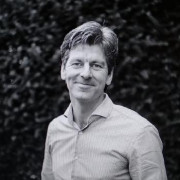 Rick De Vlieger
31-07-2014 2 mins read
Related articles
Show more
37 marketing specialists available
Diego Virto Martinez

Production Manager

US$ 0,10 pm

Cedric Laforge

Product manager

US$ 0,61 pm

Niels van der Linden

head product & ops

US$ 1,48 pm

Shabbir Yamani

Product Management

US$ 0,10 pm

Andrea Gaeta

Sales-Export-Mktg

US$ 0,61 pm

Natalia Cieslak

Sr Product Manager/Agile Product Owner

US$ 0,06 pm
Show more