Benchmark measurement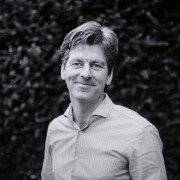 A benchmark measurement is an important method to measure results objectively. Before starting a project, it is important to analyze and quantify the current situation. From the initial measurement you can also set objective goals (KPI's). Analyzing and quantifying the current situation is called a benchmark measurement. When the project is finished, you will remeasure the same factors. Then you can objectively determine whether the goals of the project have been achieved or not.
Related articles
Popular articles
Show more
Instant contact with Consultants
Teacher
I'm the ONE
i can teach you english
Serial entrepreneur
I'm the ONE
that helps you with your business plan or other business questions
Marketing Strategist
I'm the ONE
Who can help you scale and grow you business through creative marketing strategy
Co-founder of TheONE
I'm the ONE
co-founder of TheONE
Co-founder of TheONE
I'm the ONE
I'm the ONE who likes to share my knowledge. Let's hook up so I can help you.