Benchmark measurement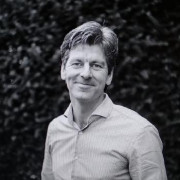 A benchmark measurement is an important method to measure results objectively. Before starting a project, it is important to analyze and quantify the current situation. From the initial measurement you can also set objective goals (KPI's). Analyzing and quantifying the current situation is called a benchmark measurement. When the project is finished, you will remeasure the same factors. Then you can objectively determine whether the goals of the project have been achieved or not.
Related articles
Popular articles
Show more
Latest Articles
Show more
Instant contact with Consultants
Online marketeer
I'm the ONE
Who knows about management & online marketing strategy. Call me for free!
Digital Marketer
I'm the ONE
Digital Marketer with passion for beauty. Brand Yourself- Level up your business
Program Manager ICT
I'm the ONE
who travels the world. Favorite destanation; New Zeland. I am the one helping you out to get the best from the BBQ. The one who can tell you about Belgium beers.The one who is a very expierenced program manager whom you can hire to run your ICT programs
Online Marketing
I'm the ONE
who can help you make 6 figures with Online Marketing!
Teacher
I'm the ONE
i can teach you english