Benchmark measurement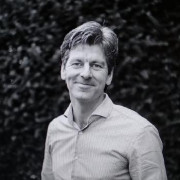 A benchmark measurement is an important method to measure results objectively. Before starting a project, it is important to analyze and quantify the current situation. From the initial measurement you can also set objective goals (KPI's). Analyzing and quantifying the current situation is called a benchmark measurement. When the project is finished, you will remeasure the same factors. Then you can objectively determine whether the goals of the project have been achieved or not.
Related articles
Popular articles
Show more
Instant contact with Consultants
Writing/creating
I'm the ONE
Let me use creativity to help you and your business succeed.
entrepreneur
I'm the ONE
Helping clients exceed expectations to build lasting strategic partnerships.
Writing. studying
I'm the ONE
to bring you where you TRULY belong in the easiest way.
On-Page SEO
I'm the ONE
to help rank well on search engines without a big price tag
Marketing Professional
I'm the ONE
you need for marketing & communication