Blue ocean strategy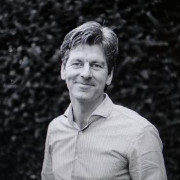 Blue ocean strategy is a world-famous strategy book and strategy model of the same name. The book was published in 2005 by W. Chan Kim. Blue ocean strategy describes how a company can distinguish itself from others. Instead of competing, it is better to look for an alternative that does not yet exist.
Go from the red ocean, where everyone is fishing, to the blue ocean that is wide open. By innovating you do not have to compete, because there is no competition. Competition is not relevant.
A good example is Airbnb. Their innovative business model has even led to the demise of a company such as Thomas Cook.
Blue ocean strategy explanation. Go from the red to the blue sea.
The most important parts of blue ocean strategy are the following three frameworks:
Four actions framework
Eliminate-reduce-raise-create grid
Eight basic principles of Blue ocean strategy explanation
Blue ocean strategies consist of eight basic principles. These are fairly global, but I have added them below for completeness. The eight basic principles are divided into four 'formulating principles' and four 'execution principles'. So there are actually four general rules, and four rules for implementation.
| Formulating principles | Execution principles |
| --- | --- |
| > Push the limits of the market | > Overcome organizational hurdles |
| > Focus on the big picture | > Integrate implementation into your strategy |
| > Look beyond the existing question | > The ratio: value, profit and people must be in balance |
| > Ensure the correct order in your strategy | > Refresh the blue ocean |
Related articles
Show more
Popular articles
Show more
Latest Articles
Show more
Direct advice from business strategy experts
Online marketeer
I'm the ONE
Who knows about management & online marketing strategy.
Social Media Expert
I'm the ONE
Social Media Strategist & Expert for Personal Branding - Level Up Your Business
Sales-Export-Mktg
I'm the ONE
who brings your products and services to Italy
Cleaning data
I'm the ONE
to consult in everything that has to do with data analysis
Master in Management
I'm the ONE
I'm the ONE who will lead your life to success, doesn't matters what!!!