Blue ocean strategy canvas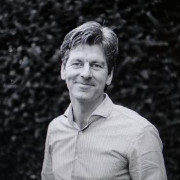 The Blue Ocean Strategy Canvas is a model with which you can compare products or companies. It is one of the most important models from Blue Ocean Strategy, the famous strategy book from 2005.
With the Strategy Canvas you can make an analysis, but it is also an action framework. If you have worked out the strategy canvas, it is clear at a glance what the similarities and differences between your company or product and the competition are. You can also immediately see what you should improve.
On the horizontal axis, you place the most important parameters for the specific product or company that you want to analyze. On the vertical, you indicate whether this value is high or low at the company you are investigating.
Blue ocean strategy canvas example. Here we compare 2 Smartphones. You can think of these parameters for example during a brainstorm. You can safely choose 8 to 10 parameters. Make sure you only add parameters that really matter, otherwise you get a distorted image. The disadvantage of the Blue Ocean Strategy Canvas is that no value is given to the parameter.
Do not confuse the Blue Ocean Strategy Canvas with the Business model Canvas from Osterwalder.
Blue ocean strategy canvas example
Above we show a Strategy Canvas example. I compared (by heart and with fictional data) an iPhone with a high-end device from another manufacturer (Huawei or something). If you look at the model then it is immediately clear that on many points the iPhone scores less well than the other device. Only in terms of user-friendliness and image, the iPhone wins big time. The company should focus on this to improve it. In the example above I compare two products. Often the Blue Ocean Strategy Canvas is also used to compare more than two products. As I indicated above, you can use the Strategy Canvas to compare products, but the canvas can also be used to compare different companies.
Related articles
Show more
Popular articles
Show more
Latest Articles
Show more
Direct advice from business coaches
Online marketeer
I'm the ONE
Who knows about management & online marketing strategy.
Social Media Expert
I'm the ONE
Social Media Strategist & Expert for Personal Branding - Level Up Your Business
Social Media Leader
I'm the ONE
to provide optimal service for all your business inquiries.
Business Strategist
I'm the ONE
who aim is to empower Creative's through one-on-one coaching.
College Student
I'm the ONE
I'm the one who can guide you to reach further than who you want to be.