Build, Measure, Learn Cycle - Lean Startup
The Build, Measure, Learn Cycle is the most important model of the Lean Startup Method. It comes from the book The Lean Startup by Eric Ries from 2011. What exactly does the Build, Measure, Lean Cycle entail?
Build - make a prototype quickly or develop another method that allows you to test your hypothesis quickly and accurately
Measure - measures the results
Learn - learn from the results. This gives you new ideas to improve your product or service
After this you repeat these three steps (this is the Cycle). An important part of the Lean Startup Method is that the company that is able to repeat the above process the fastest will eventually win.
An example of testing a hypothesis according to the Build, Measure, Learn Cycle
Customers who had left a company were approached, it was found that a customer had left because the company had no app for the PC. Instead of directly developing such an app, they decided to put a button on the site with "Download the PC app" (step one: Build). In this way, they could immediately see (test) whether a significant number of visitors really needed such an app, or whether they would be better off investing their energy elsewhere. At this time we can actually implement any idea. There are technically few things that cannot be done. The big question is what are you going to do and what are you not going to do? Companies may not make a direct loss if not all projects connect with the customer, but consider the opportunity costs that exist. What could the company have earned if attention had not been devoted to the wrong projects?
Step two is that before you start the project you very well define how you will measure performance. You make a hypothesis and test whether it is correct or not. Step two is Measure.
Step three is learning (Learn). Even if the hypothesis is invalidated. As long as you learn from it, it is good.
Pivits
This cycle is then repeated. As I write above, according to Eric Ries, the company that is able to repeat this cycle the fastest will eventually win. Eric Ries calls this process a Pivot. The pivot is actually a hypothesis (simple example: the conversion goes up if I place larger buttons). You execute it on one page of your website, measure it, analyze the result, come to the conclusion that it is or is not working. If the pivot is correct, then you implement it in other parts of your website. After this you will measure, analyze, and come to the conclusion that the overall conversion is also going up or down.
Pivot = a change of strategy without changing vision.
This all sounds pretty straight forward, but the fact is that with most companies much more energy is spent on developing projects than on measuring and learning development. According to Ries, our entire way of thinking about how companies are structured will have changed in ten years' time, and his method is only at the beginning of this change.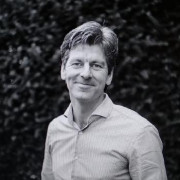 Rick De Vlieger
12-03-2015 3 mins read
Related articles
Show more
14 business coaches and mentors available
Niels van der Linden

head product & ops

US$ 1,48 pm

Lex Ouburg

Serial entrepreneur

US$ 0,59 pm

Billie Christelle Igabe

#Growth Marketing

US$ 0,57 pm

Andrea Gaeta

Sales-Export-Mktg

US$ 0,61 pm

John Ajimo

Cleaning data

US$ 0,41 pm

Elena Seranova

serial entrepreneur

US$ 2,21 pm
Show more