Commodities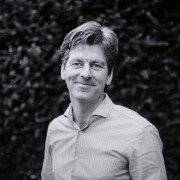 The full definition of commodities is quite complicated, but most people will define commodities as another word for raw materials. One of the characteristics of commodities is that they are freely tradable, and that who made them (provided the quality is the same) has no influence on the price. Examples of commodities are:
Sand
Oil
Coffee beans
Iron
Gas
Grain
Sugar
Gold
Much is traded in commodities. In recent years, prices for commodities have risen sharply and were, therefore, an interesting investment. There were two main reasons why the price of commodities rose sharply. One was the rising demand. This is mainly due to the emerging economies of the BRIC countries. The other was the economic uncertainty that caused investors to leave stocks and bonds and "flee" into commodities. Commodities were seen by rising demand as a relatively safe investment. Especially because commodities (as opposed to money and shares) always have an intrinsic value. The price may fall, but it will never be worth nothing because you can make something out of it. If a company goes bankrupt, or the belief in a currency is completely gone, then you have nothing left. Management gurus such as Willem Middelkoop and Jim Rogers were (or rather are) the biggest advocates for buying commodities and the above theory. If you had followed their advice on time, you could have made a nice big bang.
Related articles
Popular articles
Show more
Direct contact with a business consultant
BuildingPartnerships
I'm the ONE
To help companies with a strong story to grow in any possible way.
work
I'm the ONE
I am the man who is kind, generous, diligent, and flexible person as I believe.
psicologa comunicacional
I'm the ONE
soy de personalidad reparadora, por lo que tratare de ayudarte en todo hasta llegar a los objetivos, tu logro tambien sera el mio :)
Exercise & Music
I'm the ONE
Straight to the point. Constructive criticism is essential, a short call?
Computer training
I'm the ONE
Computer trainer and consultant