Conversion
Conversion (or conversion ratio) is a term used in online marketing. Conversion means the percentage of visitors who proceed to a transaction. The transaction will usually be a purchase from a web store, but it might just as well be taking out an insurance policy or telephone subscription.
Imagine 1,000 visitors come to a web store. In the end, 10 customers proceed to a transaction. Then the conversion is 1 percent. Conversion is a good indicator of how well a webshop is made. Almost all professional webshops do conversion optimization.
First, they measure the conversion of the webshop over a representative time and representative number of visitors. You call this the zero measurements. Then adjust one thing on the website and measure the conversion rate after the adjustment on the same number of visitors.
If the conversion after the adjustment is higher than before, then the adjustment is apparently effective, and you leave it that way. If the conversion goes down after the adjustment, then you undo the adjustment and try something else again. If you, as a webshop, continuously repeat this process, the conversion will always be higher. Because of this, the webshop will earn more and more per visitor.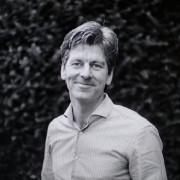 Rick De Vlieger
25-03-2019 1 min read
Related articles
Show more
91 online marketing specialists available
Barber Brinkman

Business Development

£ 0,91 pm

Mark Dekker

IT Salesadvisor, Musicproducer & DJ/stageperformer

£ 0,61 pm

Robyn Keet

Business Strategist

£ 0,26 pm

Luis Pimentel

Business Development

£ 1,39 pm

Chudamani Guragain

Sales and Merketing

£ 0,22 pm

Giovanni Tosato

Sales Intern

£ 0,15 pm
Show more