Conversion rate optimization tips
Conversion rate optimization increases the number of site or blog visitors and the percentage of visitors who make a purchase or registration. Connect directly via Live Video calling with the conversion optimization specialists at CallTheONE to get the best tips and advice.
King of conversion optimization is Robert Cialdini. Many of our experts know about him or other managment models to optimize your conversion.
Conversion rate optimization tips
Your e-commerce site, blog or social media channel can be really great, but if you do not have visitors, nobody cares. And if you do have visitors, but they are gone after a few seconds, then it is of no use to have a site or blog. Get conversion rate optimization tips from conversion specialists at CallTheONE. They will help you out instantly via Live Video calling!
How do you get more visitors (traffic) and more sales or registrations?
The conversion optimization specialists ensure that people who come across online communication from your brand or product, they will click on it more often. These can be advertisements (SEA), blog posts or SEO texts. You can see conversion optimization specialists as online advertising creators who know what an internet user that fits your audience wants to read or see and thereby generate more traffic.
In addition, getting conversion rate optimization tips from real experts can ensure that once a visitor is on your site or blog, they buy more, read more or become more often a member. Again, it's about telling and showing exactly what the new visitor wants. An expert knows this through experience and he or she knows the criteria that the optimal process must meet.
The usefulness of A/B testing
Conversion optimization specialists cannot know everything on every brand and every target group. That's why they do a lot of A/B testing. They try different texts and images to see which works best. They also use different layouts of sites to see how users respond to them.
Conversion optimization is a continuous process
Once you have achieved a healthy conversion, the optimization process does not stop. You can always get the conversion higher and new content from your blog or new products on your commerce site always creates new work to be done. Sometimes this is only a small job and therefore the conversion rate optimization specialists are a perfect match with the job. You can call them via Live Video calling and pay per minute. In this way, a small job also costs a little money.
What can you ask a conversion experts?
How do I get more visitors to my site or social media channels without advertising?
How do I make more people click on my advertisement?
How do I get more registrations for my newsletter?
How do I ensure that more customers also sign up for our social media channels?
How do I provide more App installations?
Everything that concerns increasing the percentage of people who already convert is the field where conversion rate optimization specialists can be consulted. If you contact them the first minute is free, so try it now.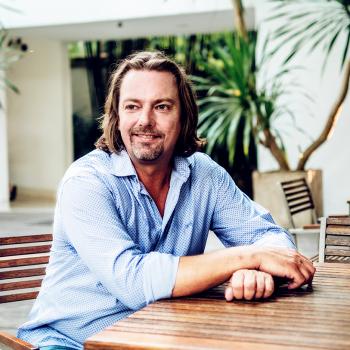 Ben Steenstra
3 mins read
Related articles
Show more
28 online marketing specialists available
Izrrael Sandrea

Digital Marketing

US$ 2,37 pm

Van Koenig Tatari

Ecommerce Specialist

US$ 0,39 pm

Jose W.

Digital marketing

US$ 2,96 pm

Rick De Vlieger

Online marketeer

US$ 3,25 pm

Chris Darnell

E-Commerce Shop Owner

US$ 0,59 pm

Kamel Zouaoui

Account Manager

US$ 1,18 pm
Show more