CRM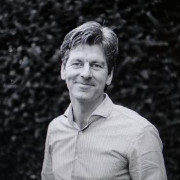 CRM stands for Customer Relationship Management. CRM often refers to the system with which Customer Relationship Management is realized. A CRM system, however, is no more than a tool for conducting Customer Relationship Management. CRM is better defined as a way of working. As the word suggests, CRM is about managing your customers. By structuring your customers and actively managing them in a structured way, you can get more out of customers.
More customers thanks to CRM
Above I am talking about customers, but actually CRM already starts with the prospects. You keep track of prospects in a CRM system. By keeping track of all contact moments, you can ensure that a prospect is not forgotten and approach him or her regularly. You can imagine that this will benefit the sales process. You can also gather the collected information during the various contact moments. If you approach the prospect again a month later, this information can help to attract the customer. It may also be that a colleague approaches the prospect and can use the information that has already been collected.
Get more out of customers thanks to CRM
If a prospect converts into a customer, you can apply CRM to get more out of customers (upselling or cross-selling). The easiest option to do this is to keep track of who wants to receive a newsletter. Other options include keeping track of which services a customer has already purchased. Perhaps a customer can be offered the product again after a certain period. You can also keep track of who has been a customer, for example. Approach your former customers once a year. They already know your company and there is a good chance that they will buy something from you sooner than a prospect who has never heard of your company or product.
Related articles
Popular articles
Show more
Latest Articles
Show more
Direct contact with business consultants
Online marketeer
I'm the ONE
Who knows about management & online marketing strategy.
Social Media Leader
I'm the ONE
to provide optimal service for all your business inquiries.
CRM / ERP consultant
I'm the ONE
who knows about Volvo's
Personal Branding
I'm the ONE
I'm the ONE to help you build your Personal Brand & Business without the Hassle.
Sales Expert
I'm the ONE
Sale is a talent but everybody can be a good salesman/woman