CRM system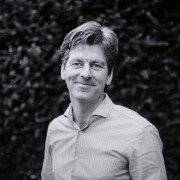 A system with which you operate CRM. CRM stands for Customer Relationship Management. You can manage this by keeping track of your (potential) customers in a CRM system. The following components can be included in a CRM system:
Contacts (a database with contact details of DMU's of customers and prospects)
Companies (a database with contact details of companies. Contacts are linked to these companies again)
Sales funnel (here you keep track of your prospects and when they were last approached)
Contracts or quotation module - if you have to send many contracts or quotes, this is often integrated into a CRM system. Through the link, the data that is already in the system is directly imported into the contracts or quotations. You can also easily keep track of which offers or contracts have been sent. How many quotes and contracts each seller sends, how long it takes for them to return and see for each seller what percentage ultimately became a customer.
Reporting (here you keep track of the KPI's of your CRM. For example, the percentage of prospects that eventually become a customer, or the average time that someone remains a customer)
Related articles
Popular articles
Show more
Direct expert advice from business consultants
Sales Expert
I'm the ONE
Sale is a talent but everybody can be a good salesman/woman
connecting
I'm the ONE
I' m the one that will help you start your business and gives you tools to do it
Personal Branding
I'm the ONE
I'm the ONE to help you build your Personal Brand & Business without the Hassle.
CRM / ERP consultant
I'm the ONE
who knows about Volvo's
I'm the ONE
Ik ben The ONE voor vragen op het gebied van Marketing Strategie en M&A