Cross selling
Cross selling means that you also try to sell other products to your existing customers. Banks are an example of companies that do a lot of cross-selling. Someone has been a customer of a bank with a savings account from an early age (which the bank does not seem to make much money from). The bank hopes to later also sell this customer a mortgage or some insurance policies. See also upselling and deepselling.
Gas stations are perhaps the best-known example of cross-selling. You go there to refuel gas, but most profit is perhaps made on the sandwiches and drinks. At gas stations they try to give this an extra boost by forcing the staff to point out the 'two packs of gum for only 1 euro' deal.
A management model in which cross-selling is used is the Ansoff matrix.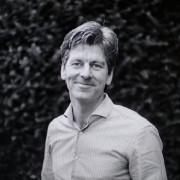 Rick De Vlieger
04-01-2014 1 min read
Related articles
Show more
91 marketing specialists available
Barber Brinkman

Business Development

£ 0,91 pm

Mark Dekker

IT Salesadvisor, Musicproducer & DJ/stageperformer

£ 0,61 pm

Robyn Keet

Business Strategist

£ 0,26 pm

Luis Pimentel

Business Development

£ 1,39 pm

Chudamani Guragain

Sales and Merketing

£ 0,22 pm

Giovanni Tosato

Sales Intern

£ 0,15 pm
Show more