Customer retention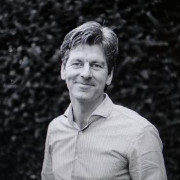 What is customer retention? Customer retention in marketing means how long you know how to hold on to a customer, or how often you manage to get him back. The difference is in which product you sell. A supermarket with customer retention means how often customers return. A company that concludes contracts with its customers will mean how long a consumer or company remains (on average) a customer before the contract is canceled again.
Customer retention falls within the subject of CRM. The goal is, of course, to retain a customer for as long as possible and to earn as much as possible from a customer. It is often the case that finding a new customer is much more difficult than selling an existing customer.
Retention management refers to policies that a company pursues, to retain customers for longer or, as already stated above, to try to get customers to make repeat purchases as much as possible. However, the term retention management is also widely used in HRM. This refers to the policy of a company aimed at limiting staff turnover as much as possible. In other words how a company can ensure that staff remain satisfied and are less likely to look for another job.
How can you increase customer retention?
With customer retention, customer satisfaction is of course essential. If a customer is satisfied, then he will likely stay and is less likely to leave. It is also easy to sell to someone who has enjoyed doing business with your company in the past. The reverse naturally also applies. If customer satisfaction is low, you can forget that you are selling more or again to this consumer or company. Another important part of customer retention is CRM. By keeping track of your customer data in a structured way and devising other promotions for different types of customers, or customers in different phases, and repeating these promotions with some regularity, customer retention can be greatly increased.
Related articles
Show more
Popular articles
Show more
Latest Articles
Show more
Direct advice from CRM experts
Online marketeer
I'm the ONE
Who knows about management & online marketing strategy.
Social Media Leader
I'm the ONE
to provide optimal service for all your business inquiries.
College Student
I'm the ONE
I'm the one who can guide you to reach further than who you want to be.
Fashion Designer
I'm the ONE
Jude Mark "Think to Existence"
Travel Expert
I'm the ONE
Who can help you with your questions and needs as a friend. !!!