Deepselling
The term Deepselling is almost always used in conjunction with the concepts of cross- and upselling. All three concepts have the same goal: getting more sales from the same customer. In general, it is easier (and therefore cheaper) to sell something to an existing customer than to a new one. The customer already knows your company, and you know who the DMU's are. It is also much easier to get in touch with an existing customer than when you have to make a cold acquisition.
Getting back to deep-selling. With deepselling you will sell more of the same product to the customer. So instead of one product, you try to sell two or three.
With up-selling you will try to sell a more expensive product, and with cross-selling you will try to sell another or additional product to the same customer.
Examples of deepselling in the B2C market:
Some examples of deepselling in the B2C market are: The second product half price. Who does not know the examples from the supermarket? If you are a fast food store and are baking French fries, then an extra large portion is relatively cheaper than the small version. The fast food store is then deepselling! They don't do it differently at the biggest fast food chain we know (McDonald's). Super size your menu for only 1 euro is a typical example of deep selling.
Examples of deep selling in the B2B market:
Deep selling is particularly interesting for products where the start-up costs are high. In the printing market, the costs for an additional 1,000 flyers are marginal compared to the time it takes to turn on the presses. Printing 500 flyers costs 500 euros, and 5,000 flyers 1,000 euros. In fact, all forms of bulk discount can be seen as deepselling. Understandably, deep-, cross- and upselling are often confused. Because the differences between upselling and deepselling are marginal, the term deepselling is often also included under the term 'upselling'.
Deepselling only by discount?
You can see from the examples that deepselling is often accompanied by giving a discount. After all, the customer must have an incentive to buy more of the same in one go (often more than he needs at the time). With cross- and upselling you see that the needs of a customer are met more (you buy a vacuum cleaner, also take extra vacuum cleaner bags with you immediately), while with deepselling it is mainly responding to the emotion (greediness) of the consumer, so that he or she buys more than usual. If you know examples of deepselling where this is not the case, then please leave a comment!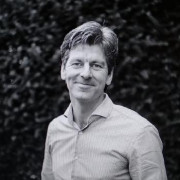 Rick De Vlieger
26-02-2016 3 mins read
Related articles
Show more
91 consultants available
Mark Dekker

IT Salesadvisor, Musicproducer & DJ/stageperformer

US$ 0,83 pm

Robyn Keet

Business Strategist

US$ 0,33 pm

Luis Pimentel

Business Development

US$ 1,89 pm

Chudamani Guragain

Sales and Merketing

US$ 0,30 pm

Barber Brinkman

Business Development

US$ 1,24 pm

Farooq Alias

Senior Sales Exec

US$ 0,13 pm
Show more