DESTEP analysis
The DESTEP analysis is a model that is often used when making an external analysis of a company. The DESTEP analysis deals with macroeconomic factors. A company cannot influence this, but it can be important for business operations.
DESTEP stands for Demographic, Economic, Socio-cultural, Technological, Ecological and Politics . The purpose of a DESTEP analysis is to briefly cover all these six topics. You can briefly identify the opportunities and threats for each topic. You can include the most important opportunities and threats in a SWOT analysis.
We briefly discuss the six parts of the DESTEP analysis here.
Demographic factors in DESTEP analysis
Demographic factors are of course very important for business operations. In this part of the DESTEP analysis you look at how large and potentially interesting the market is. Things to look at are:
 
how many people live there (the population)
 
what is the age structure
 
what is the average income
 
what is the disposable income (people can earn a lot, but how much tax do they have to pay)
Of course you will consider these factors of this part of the DESTEP analysis against your company, and look at how large your potential target group is. You also look at whether there are opportunities, for example a high average income (or low if you want to put a discounter on the market), or a threat such as a declining population due to aging.
Economic factors in DESTEP analysis
With economic factors in DESTEP analysis you view the state of the economy of the country or area that you are analyzing. Of course you look at the current state of the economy, but you also have to look for possible threats and opportunities, so also look at how the economy has done in the past.
 
Is the economy booming or low?
 
what is inflation?
 
Is there a lot of unemployment?
 
what is the government debt?
 
what are the main sources of income for the country?
Socio-cultural factors in DESTEP analysis
Not every consumer is the same. Consumers are also gaining more and more power. The part of DESTEP analysis in which you investigate the socio-cultural factors of a market is therefore becoming increasingly important.
Socio-cultural factors where you can look into DESTEP analysis include:
 
Values ​​and standards that apply
 
Average level of education
 
Religion (and how strictly it is observed)
 
Subcultures
 
Chauvinistic feelings
For a clothing brand, for example, it can be very important that people are fashion-conscious. For a beer brand, religion can be a very important factor to consider whether or not a market is interesting to enter. If you, as a newcomer, want to compete with a well-known national brand in a strong chauvinist country, then as a company you may have a problem.
Technological factors in DESTEP analysis
Technological factors in DESTEP analysis are, for example, the state of the telecom infrastructure. For example, if you want to start a web store in a country where they have very slow internet access, this might not be a good idea. If you want to outsource IT services, this is also an important part to take into account. The energy supply infrastructure is also a factor for serious research.
You will also check whether the technology needed to start your business in this market is present. So the knowledge is available to, for example, realize a factory or all knowledge must be obtained from abroad.
In addition, it is wise to see how fast the technology is developing.
Ecological factors in DESTEP analysis
In this part of DESTEP analysis you look at environmental factors that can have a positive or negative impact on business operations. For tourism or agriculture, a stable climate or potential natural disasters are, for example, an important factor to look at. This is also an important point for DESTEP analysis to analyze for an insurer.
In addition, it is of course important that the product that you want to market is not very bad for the environment. If you want to set up a large factory, then the infrastructure must also be present in order to be able to process your waste in the right way.
Political factors in DESTEP analysis
Political factors are the last but certainly not the least important part of DESTEP analysis. First, you need to see if the political climate is stable. Other things you can analyze are:
 
current legislation (e.g., privacy legislation)
 
changes in the law that have to do with business operations. Consider, for example, the loss of the mortgage interest deduction and the impact that this has on e.g. a broker
 
loss of subsidies. Something that many tech companies will feel the impact of
With this last part you also make DESTEP analysis, you draw up your chances and threats, after which you can draw a conclusion from your most important findings. As mentioned above, you can choose to put the most important opportunities and threats from the DESTEP analysis in a SWOT analysis.
DESTEP analysis versus PEST extensions
DESTEP is actually an extension of the well-known PEST analysis. The DESTEP analysis has been extended from Ecological and Demographic. Some add the L of legal (legislation), but in DESTEP analysis you generally treat legislation under 'politics'.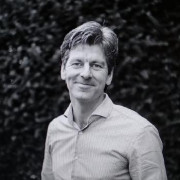 Rick De Vlieger
30-12-2012 5 mins read
Related articles
Show more
132 business coaches and mentors available
Jan de Vos

Program Manager ICT

US$ 1,86 pm

Amelia Bester

Event Manager

US$ 0,08 pm

Sara Betancur

Management engineer

US$ 0,10 pm

Soar Liao

Management

US$ 0,08 pm

Paul Kilonzi

Channel Manager

US$ 0,67 pm

Karel Smeets

Entrepreneur, brandmanager

US$ 1,16 pm
Show more