Diversification
Diversification is a term that is used in different ways.
The concept of diversification appears in the Ansoff matrix. According to the Ansoff matrix, when diversifying as a company you will develop a new product for a new market. Think of Phillips, who came up with the CD in the 1980s and immediately created a whole new market with it.
However, diversification is usually explained in a different way. Then they mean that you as a company spread risks by making or selling different types of products. If for some reason one product no longer sells well, then you have other products that can be used to keep the turnover on track.
Conglomerates
The most extreme form of diversification in business is the formation of a conglomerate. A conglomerate is a company that includes several companies that make completely different products. An example of a conglomerate was Stork, where in the past both high-tech aircraft components and chicken slaughter machines were made. Another well-known conglomerate is General Electric (GE). GE includes dozens of companies that, for example, make refrigerators but also data analysis software.
Benefits of diversification
The advantage of diversification is of course that you are less dependent as a company. The idea is also that the various business units can achieve synergy benefits. For example, they can share knowledge and arrange more matters, such as purchasing or administration, centrally.
Cons of diversification
However, the disadvantage is that the various business units must all be managed. Diversification sometimes results in a higher overhead than if the various companies were to operate independently. This can be at the expense of the competitive position. This is also the reason why some investment companies buy up companies that diversify a lot and then sell them in separate parts. A well-known Dutch example is Vendex KBB (parent company of, among others, V&D, Bijenkorf and Hema, later Maxeda). That had many different department stores in its portfolio. As a result, their risk was spread and they were able to serve different target groups and segments. However, the investment companies KKR and Alpinvest felt that these companies were worth more separately than under the wings of one holding company. Vendex KBB was purchased and split.
Diversification with shares
You can also apply diversification in stock trading. Don't bet that one company or one particular sector is going to do well, but spread your shares across different sectors and maybe even different countries. Another way to spread your equity risks is hedging.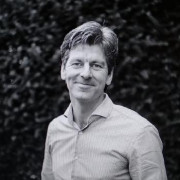 Rick De Vlieger
14-01-2014 3 mins read
Related articles
Show more
14 management consultants available
Niels van der Linden

head product & ops

US$ 1,48 pm

Lex Ouburg

Serial entrepreneur

US$ 0,59 pm

Billie Christelle Igabe

#Growth Marketing

US$ 0,57 pm

Andrea Gaeta

Sales-Export-Mktg

US$ 0,61 pm

John Ajimo

Cleaning data

US$ 0,41 pm

Elena Seranova

serial entrepreneur

US$ 2,21 pm
Show more