Dog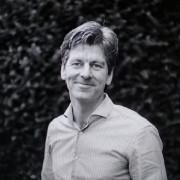 The term Dog is used in the BCG matrix. Dogs are used to describe products or services that the company can say goodbye to. The growth is low, or is shrinking. The margins are low. This may be because the product or service is at the end of the product lifecycle, or because the battle with the competition is lost. Dog is actually a nasty name. Why would you want to say goodbye to your dog? I think in the 70s when the BCG analysis was introduced, it was viewed differently ;-)
In addition to Dogs, the BCG matrix also includes Stars, Question Marks and Cash Cows.
Related articles
Show more
Popular articles
Show more
Latest Articles
Show more
Direct contact with a marketing professional
Online marketeer
I'm the ONE
Who knows about management & online marketing strategy.
Social Media Leader
I'm the ONE
to provide optimal service for all your business inquiries.
College Student
I'm the ONE
I'm the one who can guide you to reach further than who you want to be.
Teach and Learn
I'm the ONE
Senior bilingual finance executive, a business consultant, business professor
ESL Teacher/Marketer
I'm the ONE
I'm the jack of all trades. Professional ESL teacher, marketer, cooking, makeup.