Early adopters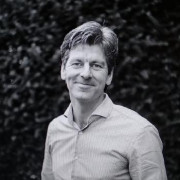 An Early adopter is someone who is one of the first to buy the product when introducing a new product. Early adopters are fans of the brand and are willing to buy it for a premium price.
The term early adopter comes from the product lifecycle model. The early adopters are very important for the successful launch of a product. You need people who are willing to buy a product whose utility or success is often not proven yet. For example, consider a Blu-ray player. The early adopters have to wait and see if all films will actually be released on Blu-ray. Therefore, early adopters often become product evangelists of the brand. They are so enthusiastic that they want the product to succeed and to promote it through word of mouth.
Related articles
Show more
Popular articles
Show more
Latest Articles
Show more
Direct advice from marketing professionals
Online marketeer
I'm the ONE
Who knows about management & online marketing strategy. Call me for free!
Sales-Export-Mktg
I'm the ONE
who brings your products and services to Italy
Serial Entrepreneur
I'm the ONE
I'm the ONE that can improve & maximise business results with online marketing.
Digital marketing
I'm the ONE
with a long experience of life.
Account Manager
I'm the ONE
who can help you to optimize your google ads account in max. 45 minutes