What does eCPC mean
eCPC stands for Effective Costs Per Click. It is an online marketing term that is used to compare the performance of different advertisements.
The eCPC is the average cost per click. Advertisements are often paid per 1000 views (also called CPM). By calculating all advertisements back to eCPC, you can better compare them with each other.
You can easily calculate the eCPC by dividing the total costs by the number of clicks. For example, if you have spent 5000 euros on advertisements, and you have 10,0000 visitors to your website, then you have paid an eCPC of 50 cents.
eCPC with affiliate marketing
With affiliate marketing websites that promote advertisers often recoup their income to eCPC. In affiliate marketing, websites forward visitors to advertisers. They only get paid when a transaction has been generated.
Suppose a website sends 1000 visitors to advertiser A, and 1500 visitors to advertiser B. Both advertisers have a similar offer.
With advertiser A he earns 1500 euro at the bottom of the line and with advertiser B 2000 euro. Then the eCPC for advertiser A is 1.50 euro (1500/1000=1.5) and for advertiser B 1.33 (2000/1500=1.33).
The website therefore earned more from advertiser B, but if he had sent the same number of clicks to advertiser A, he would have earned 250 ((1500*1,5)-2000)-euro more.
What factors influence the eCPC in affiliate marketing?
The following factors all influence the final eCPC of a website that promotes advertisers through affiliate marketing.
Conversion
Committee (percentage fee)
Average order value
Abjection rate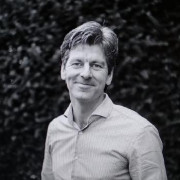 Rick De Vlieger
04-01-2014 2 mins read
Related articles
Show more
68 online marketing specialists available
Nicci Severens

SEO writer

US$ 0,09 pm

Jose Pallas

Digital strategist

US$ 0,43 pm

Glenn van den Bosch

Photographer writer

US$ 0,29 pm

Izrrael Sandrea

Digital Marketing

US$ 2,35 pm

Jose W.

Digital marketing

US$ 2,93 pm

Rick De Vlieger

Online marketeer

US$ 3,22 pm
Show more