Elevator pitch
The elevator pitch is a concise version of your sales story. The idea is that you sell your product or service in the short time that you are in the elevator with someone (pitch).
The elevator is of course just one example. There are many situations in which you have to tell briefly and concisely what you are selling. For example when you first meet someone for a sales meeting. You only get one chance to make a first impression, which is why it is important that you know exactly what you can do for someone in a sales conversation.
The idea behind the elevator pitch is that you list for yourself what your most important selling arguments are (your USP's). From these you make a couple of short and compelling sentences, and you learn these by heart.
Good salesmen always have their elevator pitch ready.
What is in a good elevator pitch?
A good elevator pitch has a number of properties:
It is short and to the point (maximum two minutes)
It contains the most important USP's
It is easy to understand
It is enthusiastic
You know it by heart
It fits your target group
The last point is very important. You can also choose to make a separate elevator pitch for each target group. For example, a pitch that your grandfather and grandmother would also understand, and a pitch for customers who are at the same level of knowledge.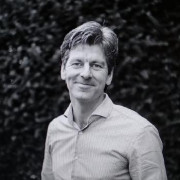 Rick De Vlieger
25-03-2019 2 mins read
Related articles
Show more
8 communication coaches and trainers available
Robyn Keet

Business Strategist

US$ 0,53 pm

Timo Dammers

connecting

US$ 1,21 pm

Rob Overgaauw

human interest

Free

Matt Hrusc

Education psychology

US$ 0,66 pm
Show more