Gantt chart
The Gantt chart is a method with which you can show your schedule in a graphical way. The Gantt chart is often used in project management. The big advantage of a Gantt chart over other methods is that you can see at a glance what dependencies there are when certain tasks start and are finished.
In this article we explain how you can make a Gantt chart and give a simple example.
Gantt chart creation
Creating a Gantt chart is fairly easy. On the vertical axis you put the various components that make up a project. Put a timeline on the horizontal axis. I use the example of organizing a party here. It is 10 am on Saturday and you want to have a party in the evening. That requires some planning. In the first step you will make an inventory of what needs to be done to hold the party. Then you look at how much time it takes to realize this (including travel time) per item. After this you have for example the following list (we keep it simple):
baking cake (2 hours)
buying drinks (2 hours)
beverage cooling (1.5 hours)
invite guests (5 minutes)
rent tables (2 hours)
After that you will make an inventory of the limitations and wishes. Now, for example, it appears that the rental company is only open for 12 hours. You cannot leave during the baking process and you must invite the guests as quickly as possible. You always start the Gantt chart with the point that you are going to execute first. In this case, invite guests.
Gantt chart example
The Gantt chart example will then look like this. If you add up all the time, you think you'll be ready at 5:35. However, some processes can take place at the same time, such as cooling the drinks and baking the cake. Because you have planned this well, you save 1.5 hours and you are ready at 5 past 4.
Now the above Gantt chart example is of course deadly simple, but you can imagine that a large software project that takes a year of development time is a completely different story. You can save a lot of time by analyzing in time which things need to be done first. You must in any case ensure that you start with the items that:
cause the most delays or
take the longest, or
whose resources are scarce
Make a Gantt chart yourself
There are many tools available online that you can use to create a Gantt chart. Many project managers also make it in Excel. Each column then represents a specific unit of time (day, week or month). A handy tool for managing your projects and then putting them directly in a Gantt chart is Placker. View Placker here >>
Create extensive Gantt chart
As I already wrote, the Gantt chart example above is very simple. You can also make a much more extensive Gantt chart. For complex projects you can choose to fill a number of columns with additional information in addition to the first column with the various tasks. For example, consider:
the person or team that will perform the task
a chapter number of the project plan in which the task is described in detail
the expected start and end date
the time that you expect the task to last
the percentage of completion of the task
the number of days that it takes before a task is completed
etc.
Being able to use this extra information can make a complex chart clearer. However, it can also cause the Gantt chart (the fact that it is that simple) to lose its power.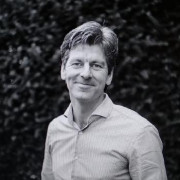 Rick De Vlieger
25-03-2019 4 mins read
Related articles
Show more
45 consultants available
Robyn Keet

Business Strategist

US$ 0,33 pm

Cedric Laforge

Product manager

US$ 0,61 pm

Fırat Veral

software engineer

US$ 0,57 pm

Meghan Haddock

Project Management. My passion is health & wellnes

US$ 0,30 pm

Natalia Cieslak

Sr Product Manager/Agile Product Owner

US$ 0,06 pm

Magdalena Karkulak

Project Coordinator

US$ 0,18 pm
Show more