Google AdWords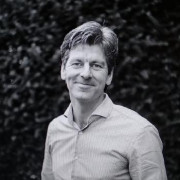 Google AdWords is Google's advertising program. Here, advertisers can purchase keyword ads. For example, if you search by 'flight tickets' (see screenshot below), there are several advertisers who bid on this keyword via Google AdWords. The advertisement where Google earns the most per click is at the top. The calculation that Google uses is as follows
Advertiser bid x Click Through Ratio (CTR) = Revenues per click
Related articles
Show more
Popular articles
Show more
Latest Articles
Show more
Direct advice from online marketing experts
Online marketeer
I'm the ONE
Who knows about management & online marketing strategy. Call me for free!
Account Manager
I'm the ONE
Responsable de compte auprès d'une agence web
MARKETING DIGITAL
I'm the ONE
Que Quiere Conocer El Mundo ?
YouTube Consultant
I'm the ONE
YouTube Consultant ★ YouTube Certified Expert
Digital strategist
I'm the ONE
Reaching the right people in the right place with digital marketing.