HRM models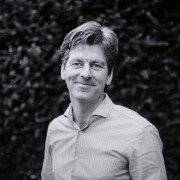 Here we have collected the management models in the field of Human Resource Management (HRM), innovation and leadership for you. We deliberately put these models together because they are all related to the development of people.
Innovation models
Innovation models that we have worked out for you are:
HRM models
Which HRM models have we worked out for you?
Motivation
Motivation is also an important component that can be classified under HRM. Models that we have in this area are:
Leadership models
We have not yet developed any models about leadership for you. This is also being worked on. If you need an explanation about a specific model, please leave a comment! Examples of gurus in the field of personal motivation are:
Related articles
Popular articles
Show more
Direct advice from human resource professionals
Online marketeer
I'm the ONE
Who knows about management & online marketing strategy. Call me for free!
#Marketing
I'm the ONE
that can teach you how to start your own business from scratch
Problem Solver
I'm the ONE
that will help you to unleash the best in you.
Program Manager ICT
I'm the ONE
who travels the world. Favorite destanation; New Zeland. I am the one helping you out to get the best from the BBQ. The one who can tell you about Belgium beers.The one who is a very expierenced program manager whom you can hire to run your ICT programs
SEO Specialist
I'm the ONE
who can help you increase SEO visibility, resulting in more organic traffic.