Internet gurus
Internet gurus is a separate discipline on our site. Obviously, the internet is not that old yet, but it occupies an increasingly important place in the field of management thinking. In fact, modern management gurus can no longer ignore the internet, but with internet gurus listed below, the internet takes a central place in their ideas. We list them:
Chris Anderson (former editor of Wired and has revolutionary ideas about the internet)
Eric Ries (has revolutionary ideas about startups. Has a background in software and operates in the Internet Walhalla Silicon Valley)
Steven van Belleghem (Has 'The Internet of Things' as its spearhead)
Timothy Ferriss (known from 'The four hour work week'. The Bible for anyone who wants to get rich quick and easy on the world wide web)
Seth Godin (founded various internet companies)
Ben Tiggelaar (wrote two books about the internet in 1999 and 2002)
Robert Cialdini (the internet guru when it comes to conversion and website optimization).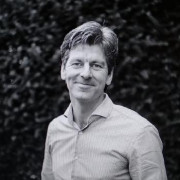 Rick De Vlieger
23-12-2012 2 mins read
Related articles
Show more
185 marketing specialists available
Geert Pelsma

Marketing strategist

US$ 1,77 pm

Izrrael Sandrea

Digital Marketing

US$ 2,37 pm

Jose W.

Digital marketing

US$ 2,96 pm

Rick De Vlieger

Online marketeer

US$ 3,25 pm

Michelle Bunt

Marketing Writer

US$ 0,99 pm

Ewoud Uphof

growth hacker and digital strategy

US$ 3,55 pm
Show more