The story of Jim Rogers
Jim Rogers (1942) is not really a management guru, but an investor. He founded one of the first hedge funds in 1973 together with George Soros. Jim Rogers firmly believes in commodities. According to Jim Rogers, prosperity in the various third continents is rising so fast that the supply of raw materials can never in this lifetime keep up with the demand. As usual when demand exceeds supply, the price goes up. This theory is of course not new and prices of gold, iron, grain, oil and other raw materials have been going wild for years.
The great thing about Jim Rogers is that he realized this just before the mass. Jim Rogers started his own commodities index in 1998. This index is still seen as leading. The difference between Jim Rogers' index and others at that time was that he attached a weighing factor to the importance of the commodity. For example, oil makes up 35 percent of the index.
Other things Jim Rogers strongly believes in is the rise of China. According to Rogers, the 21st century will be the century of China. The dollar and the euro will lose their leading position. In 2008, Rogers already shouted that in 15 years the Euro would no longer exist because he does not like the basis.
Jim Rogers personally
Jim Rogers is a very striking personality. He wears a bow tie as standard, and he likes to be heard. In addition to being an investor, he has also taught at Columbia University in New York and is the host of some talk shows on American television. In the early 1990s, Jim Rogers traveled around the world with his motorcycle. Here he got his ideas about the rising demand for commodities. The 160,000 kilometers he covered earned him an entry in the Guinness book of records. The book Investment Biker that he wrote about this trip became a bestseller.
That Rogers takes his own predictions seriously is evident from the fact that he even lets his own daughter learn Chinese. As an example. It shows that the man also converts the things he believes in into actions.
Key ideas from Jim Rogers
Jim Rogers absolutely does not believe in government figures and certainly not in advice from stock market analysts. He thinks you should do your own research and draw conclusions.
Talk to people who have a good understanding of things, but who have no interest in their advice
The 21st century will be the century of China
Supply and demand in the economy still work as usual
Prices of raw materials will continue to rise for the time being
The dollar will lose its leading position. The euro is also nothing, but currently the only alternative.
Jim Rogers' ideas about commodities are very similar to Dutch guru Willem Middelkoop. And his ideas on government statistics with former CEO of General Electric Jack Welsh.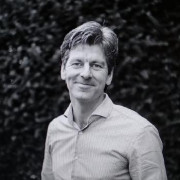 Rick De Vlieger
30-12-2012 3 mins read
Related articles
Show more
62 business coaches and mentors available
Robyn Keet

Business Strategist

US$ 0,53 pm

Frits van Noortwijk

Leadershipscoach

US$ 1,42 pm

Luis Pimentel

Business Development

US$ 1,88 pm

CHRISTOPHER RONZO

Business Stratagies

US$ 1,25 pm

Robel G Michael

Business

US$ 0,29 pm

omer shahzad

Business

US$ 0,06 pm
Show more