KPI
KPI stands for Key Performance Indicator. KPIs help a company's management to monitor the company's performance. This can be, for example, the customer satisfaction of a company, but turnover or profit can also be seen as a Key Performance Indicator.
The idea behind KPI's is that you keep them regularly or even real-time in a dashboard, so you can keep track of whether the company is doing better or worse. Examples of KPI's are:
Customer satisfaction rating
Staff satisfaction rating
Percentage of consumers who know a company (to be monitored by brand awareness)
Revenue
Purchasing costs
Absence figures
Customer satisfaction rating can be seen as a soft factor. A soft factor you try to give an approximate figure. Other examples of soft factors are staff satisfaction (important KPI for the HR department), brand awareness (can be an important KPI for marketing), quality of products or service level (KPI's for operations). Hard factors are things that can or can only be shown as figures, such as turnover, profit, but also costs, staff turnover, sick leave. Hard factors are often easier and more reliable to use as KPI's than soft factors.
The art of setting Key Performance Indicators is to measure the right things in the right way. It sounds logical, but if you don't measure the right things, setting Key Performance Indicators has more disadvantages than advantages. KPI's must also be easy to measure. Hard factors are often easier to measure than soft factors. Yet it is not the case that soft factors cannot serve as KPI's. If you do not use a real-time dashboard, it is important that you keep track of KPI's at set times.
The best-known management model for keeping Key Performance Indicators is the Balanced scorecard from Robert S. Kaplan. The Balanced Scorecard helps you ensure that you not only measure the right things, but also ensures that you do not forget to take certain things with you.
KPI's for the government
Without even realizing it, we are confronted with KPI's on a daily basis. The government uses Key Performance Indicators to determine the performance of the economy. For this they use Key Performance Indicators like:
Inflation rate
Unemployment rate
Consumer Confidence
Export figures
Etcetera, etcetera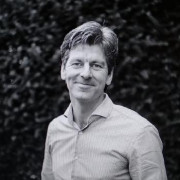 Rick De Vlieger
12-12-2013 3 mins read
Related articles
Show more
133 management consultants available
Jan de Vos

Program Manager ICT

US$ 1,87 pm

Sara Betancur

Management engineer

US$ 0,10 pm

Soar Liao

Management

US$ 0,08 pm

Karen Kainzer

Retail Manager

US$ 0,06 pm

Paul Kilonzi

Channel Manager

US$ 0,67 pm

Karel Smeets

Entrepreneur, brandmanager

US$ 1,17 pm
Show more