Lead generation
Lead generation is a form of online marketing where an advertiser tries to get leads. A lead is a prospect or potential customer. The idea is that the potential customer leaves his or her details. After this, the advertiser can follow up on the lead, after which the lead will hopefully be converted into a customer.
Lead generation can be done in many different ways. How you carry out lead generation is very important for the quality of the final leads.
Examples of lead generation
Examples of how you can execute lead generation are:
Create a landing page where interested parties can leave their details
Hold a competition where interested parties can win your product
A game, before people can participate, they must leave their e-mail address
The examples above show, I think, that the quality of a lead can vary greatly. If you want to generate a lot of generic leads that don't have to be converted quickly into a paying customer, then a game where you have to leave your email address before you can play can be a good method (option 3). After this person has given permission to be contacted, you can send him your newsletter. If you have a generic product, then this can be successful. You generate a lot of leads, and the costs per registration will probably be limited. If you choose to recruit leads via option 2 (a competition where interested parties can win your product), your leads are already much more focused. In any case, the respondents are interested in your product, because they want to win it. You still run the risk that the respondent was only interested in the price and never had the intention to actually buy the product. You could choose to add an additional question in this case. For example, what the chance is that they will ever want to buy the product. You do not have to approach the person who states that the probability is '0'.
You will get the best leads via option 1. The problem with this is that probably fewer people will leave their details than with options 2 and 3. The costs per lead will therefore be very high.
Lead campaign promotion
A lot of lead generation is done on a 'performance based basis'. This means that websites will promote your lead page and that they receive a fee per registration. It actually works the same as affiliate marketing. You can imagine that many more websites are interested in promoting option 3 than option 1. The conversion will be much higher with option 3 than with option 1. You can of course also choose to do lead generation yourself. Then you place a landing page on your website, and you purchase, for example, traffic through Google AdWords. That is a good test of how well your lead campaign is converted. If this goes very well, you can then go to an affiliate network to set up your campaign there.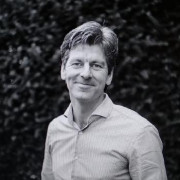 Rick De Vlieger
25-03-2019 3 mins read
Related articles
Show more
91 marketing specialists available
Mark Dekker

IT Salesadvisor, Musicproducer & DJ/stageperformer

US$ 0,83 pm

Robyn Keet

Business Strategist

US$ 0,33 pm

Luis Pimentel

Business Development

US$ 1,89 pm

Chudamani Guragain

Sales and Merketing

US$ 0,30 pm

Barber Brinkman

Business Development

US$ 1,24 pm

Farooq Alias

Senior Sales Exec

US$ 0,13 pm
Show more