Lean Startup-Method Eric Ries
The Lean Startup Method comes from the book The Lean Startup by Eric Ries from 2011. The basis of the Lean Startup Method is that you as a company do not plan years ahead. That is nonsense according to Eric Ries. Nobody can look into the future. People who claim that they can, should be in an asylum and not in an important management position.
You must try to make a large project smaller and manageable. Therefore you must follow the following steps:
You must develop a prototype or method as quickly as possible. Eric Ries calls this the Minimum Viable Product (MVP).
Then you measure how it works
You draw conclusions
And from those conclusions you will improve the product.
Eric Ries calls this Build, Measure, Learn. You do this until your product/idea matches the target group. Eric Ries calls this Market Fit. This prevents you from developing things that nobody is waiting for.
The five principles of the Lean Startup Method
The five principles of the Leans Startup Method are as follows. We provide explanations and examples for each point:
Entrepreneurs are everywhere - Here Ries means that you don't have to have your own business to be an entrepreneur. You also have entrepreneurs within large organizations and the Lean Startup Method is applicable.
Entrepreneurship is management - Entrepreneurship involves many uncertainties. This requires a specific type of management. Furthermore, every company should employ an 'entrepreneur' as a job description.
Validated learning processes - Learning processes when building a business can be scientifically validated (which means that in the long run you have fewer and fewer uncertainties and perform better).
Build-Measure-Learn - Just mentioned above: Build a product (preferably as lean as possible), measure the results, learn from it, and improve this product. Try to repeat this process as quickly as possible.
Administer and measure innovation - We have to focus on the boring things. How do you measure progress? How do we define milestones? How should we prioritize our work? This requires a new way of administering and measuring that is focused on startups - and the people who call them to account (for companies: the CEO, for a startup: the Venture Capital).
Origin of the term Lean
The term Lean was originally devised by Toyota, who wanted to optimize their production process as much as possible in the 1950s. They did this by minimizing 'Waste'. In the automotive industry, they realize this by, for example, keeping stocks to a minimum by supplying 'Just in Time'. You may pay a little more for your product, but in the end you will end up cheaper because your money does not remain in the inventory, but I stray. Eric Ries uses the term Lean in his Lean Startup Method to indicate that you need to develop quickly and not 'develop ahead'. Because if you develop too much without testing this, there is a good chance that a large part will not catch on, resulting in 'waste'.
About Eric Ries
The Lean Startup Method was developed by Eric Ries, after he himself had failed as an entrepreneur for ten years (these are his own words). Eric Ries doesn't mind failure, as long as you learn from it. At his new company in 2004, he decided to do things differently. By quickly putting a product on the market that was actually not finished, and by analyzing in a scientific way what his customers were really waiting for, he managed to turn his Internet company into a huge success. In 2011 he decided to write a book about it, and since then he has been one of the most important gurus in the field of entrepreneurship and innovation.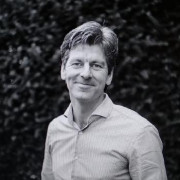 Rick De Vlieger
15-03-2015 4 mins read
Related articles
Show more
133 consultants available
Jan de Vos

Program Manager ICT

US$ 1,87 pm

Sara Betancur

Management engineer

US$ 0,10 pm

Soar Liao

Management

US$ 0,08 pm

Karen Kainzer

Retail Manager

US$ 0,06 pm

Paul Kilonzi

Channel Manager

US$ 0,67 pm

Karel Smeets

Entrepreneur, brandmanager

US$ 1,17 pm
Show more