Management concepts
We have worked out the following management concepts and definitions for you. The idea is that we will regularly link to these common terms in our articles. This allows us to make our articles shorter and clearer. We think it can be fun for students or others interested in the basics of management to read through these management concepts and definitions. The concepts are fairly broad. We deal with financial, as well as marketing, HRM and economic concepts and definitions. Do you have a concept that you would like to see explained, or do you really think it should be added? Then leave your comment!
List of management concepts and definitions
Accounting program
App marketing
Aftersales
Agile
Bartering
Bounce rate
CPC
CTR
Differentiation
eCPC
Gamification
HRM
Intrapreneur
Landing page
Leverage effect
Marketing automation
Opportunity Costs
Paid, owned & earned media
Proposition
Pull marketing
Push marketing
Zero measurement
The following terms will soon be added:
Brainstorm
Business case
Competencies
Core quadrants
Display advertising
Gain support
Influencer marketing
Manage by exception
Mind mapping
Native advertising
Product portfolio
Quick wins
ROI
Sales funnel
Search engine advertising
Upper funnel
Management concepts
Do you have a management concept that you would like to see explained? Then contact us.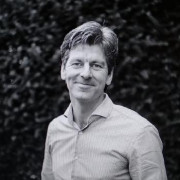 Rick De Vlieger
25-03-2019 8 mins read
Related articles
Show more
133 business coaches and mentors available
Jan de Vos

Program Manager ICT

US$ 1,87 pm

Sara Betancur

Management engineer

US$ 0,10 pm

Soar Liao

Management

US$ 0,08 pm

Karen Kainzer

Retail Manager

US$ 0,06 pm

Paul Kilonzi

Channel Manager

US$ 0,67 pm

Karel Smeets

Entrepreneur, brandmanager

US$ 1,17 pm
Show more